Staff can change settings to open mic output, allowing general participants (excluding Ghosts) to unmute themselves.
Normally, in an event, staff and guests can only use their mic.
Use
Staff can use this feature during an event.
Open the menu and select "Room Settings" (Mobile and PC).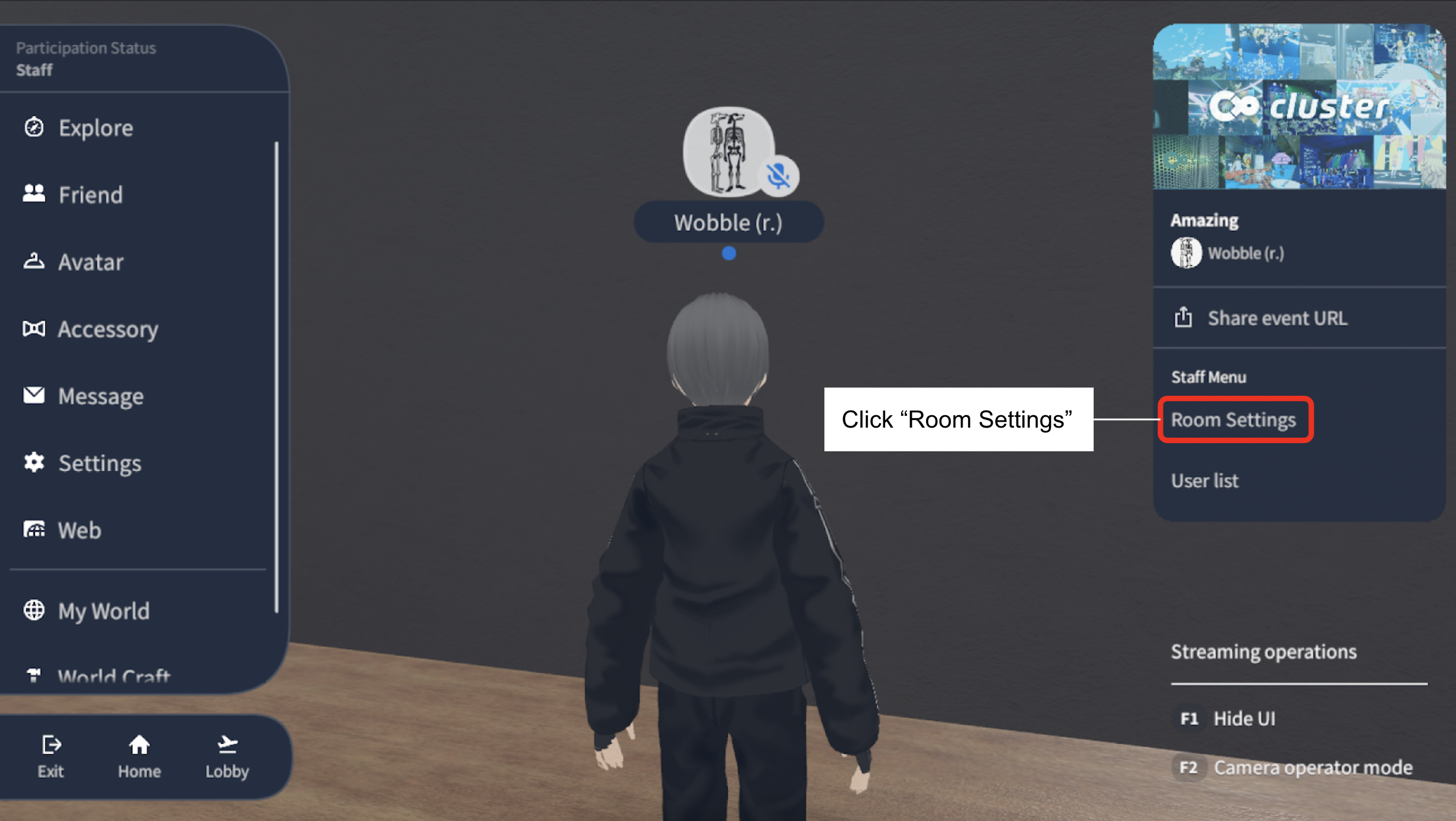 The mic control setting is at the top of the settings screen.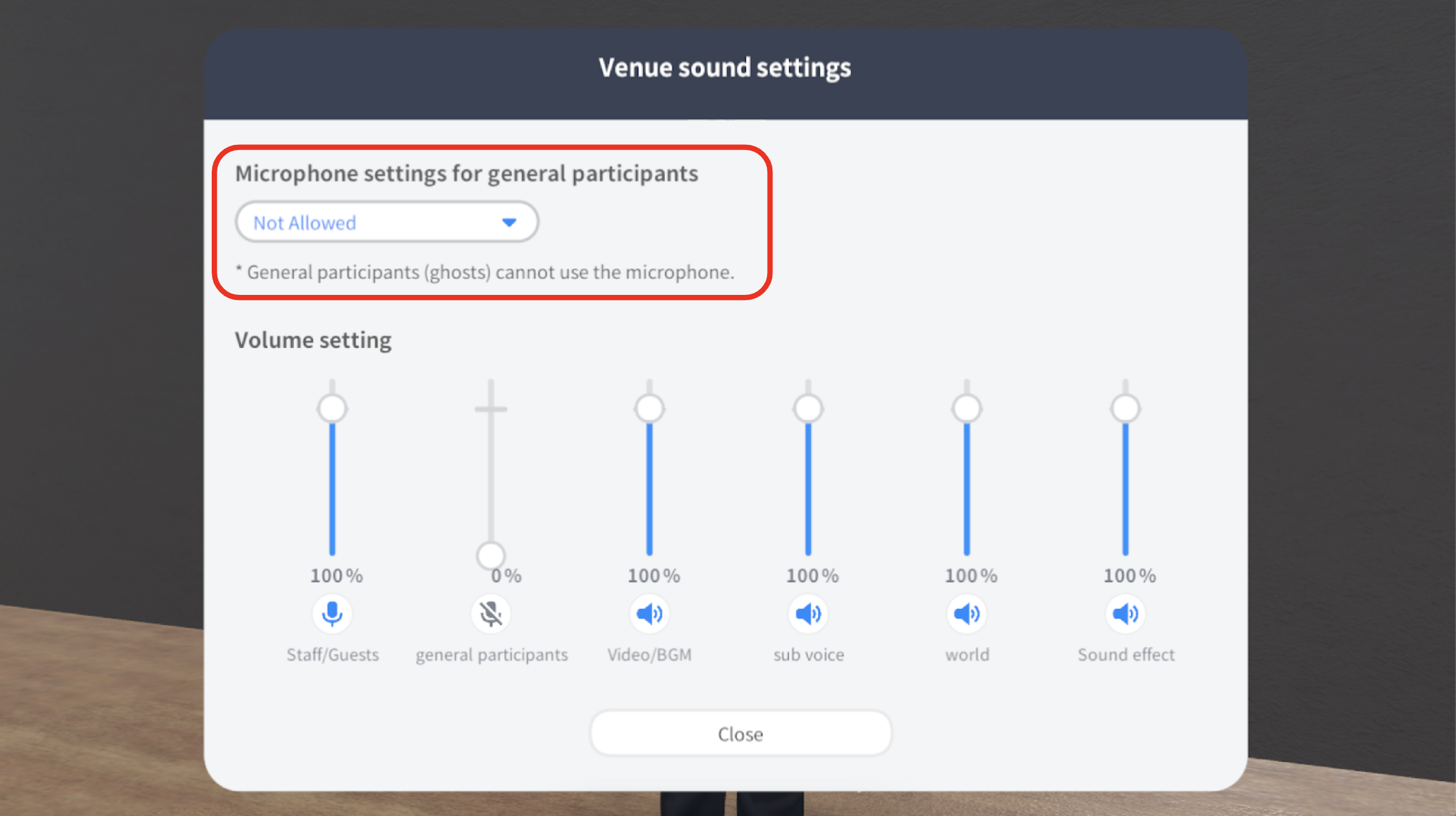 Select "Near People can Hear" to open mic use for general participants.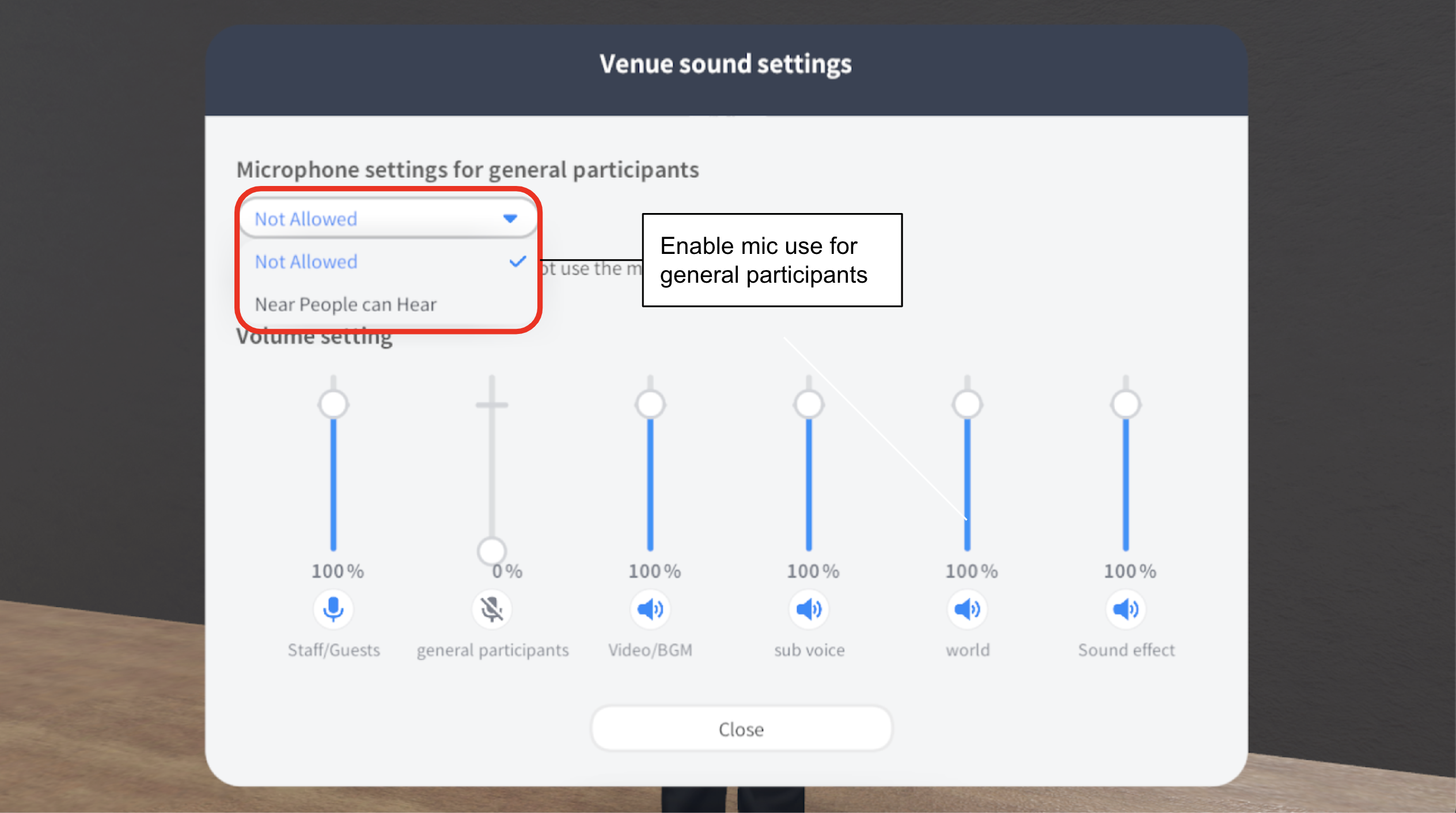 A notification will appear when mic use is enabled for general participants. The mic icon will also appear.