The messaging feature allows you to communicate with friends via messages. It can also be used to invite friends to worlds and events. This feature can be used either from the mobile app or through worlds/events.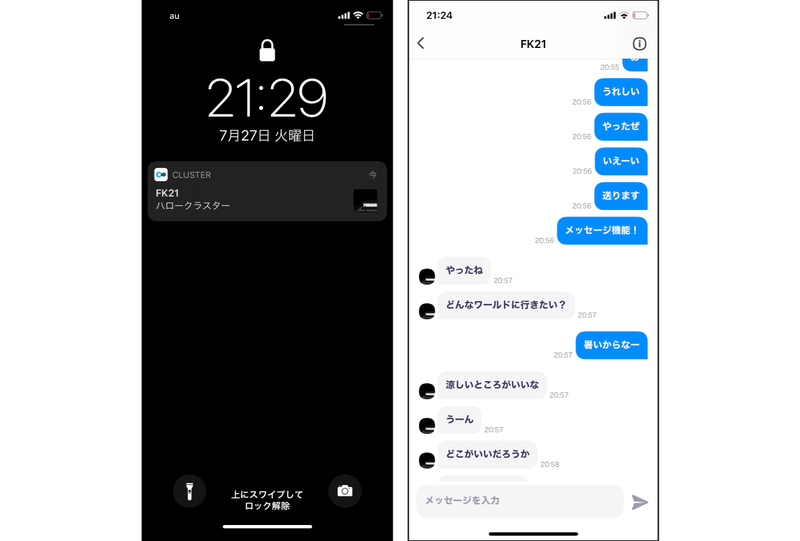 Messaging from the mobile app
To use the messaging feature on your phone, go to the Cluster app and choose the rightmost tab at the bottom of the app.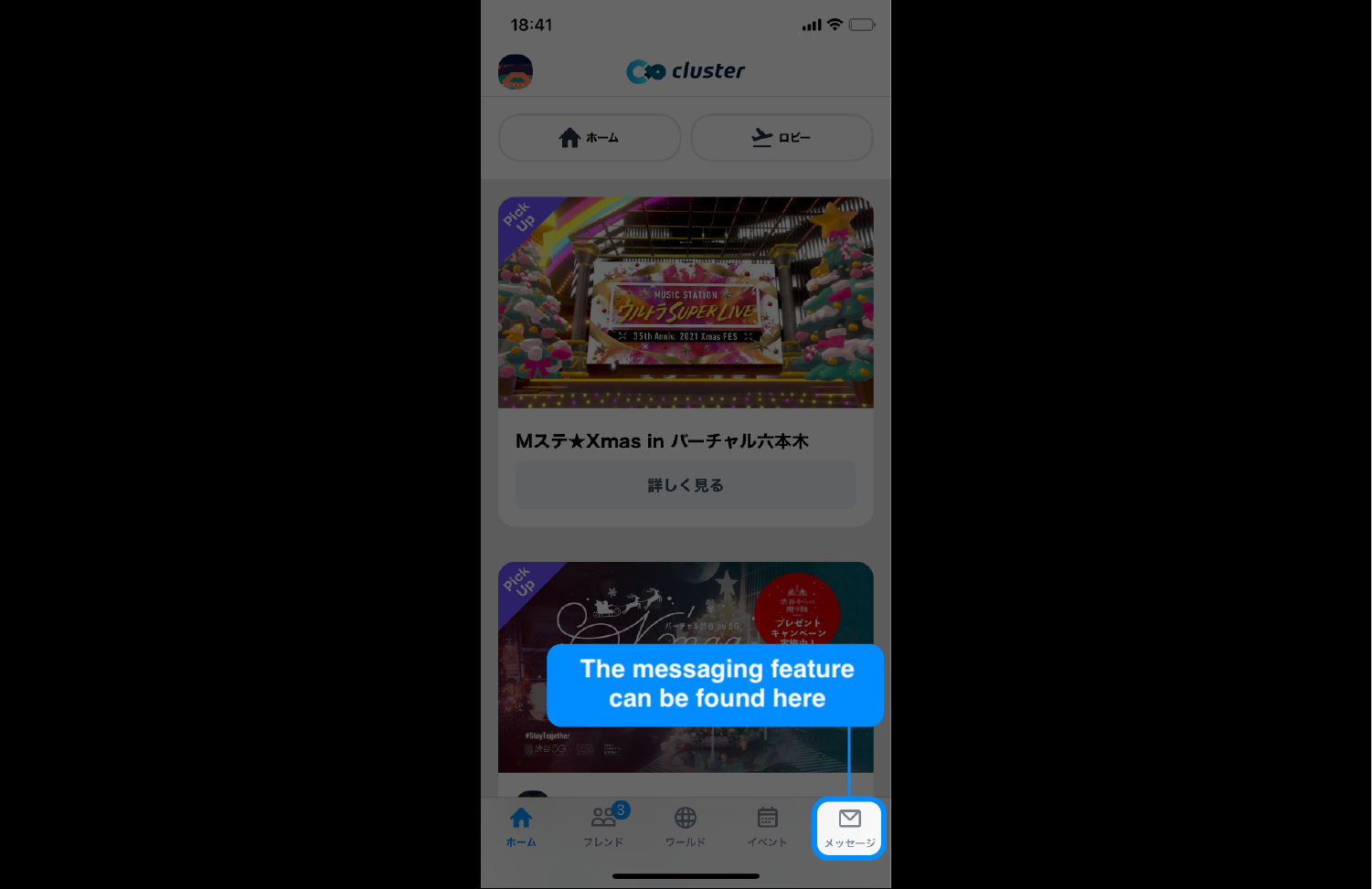 When you open this feature, your past chats will be displayed in a list format.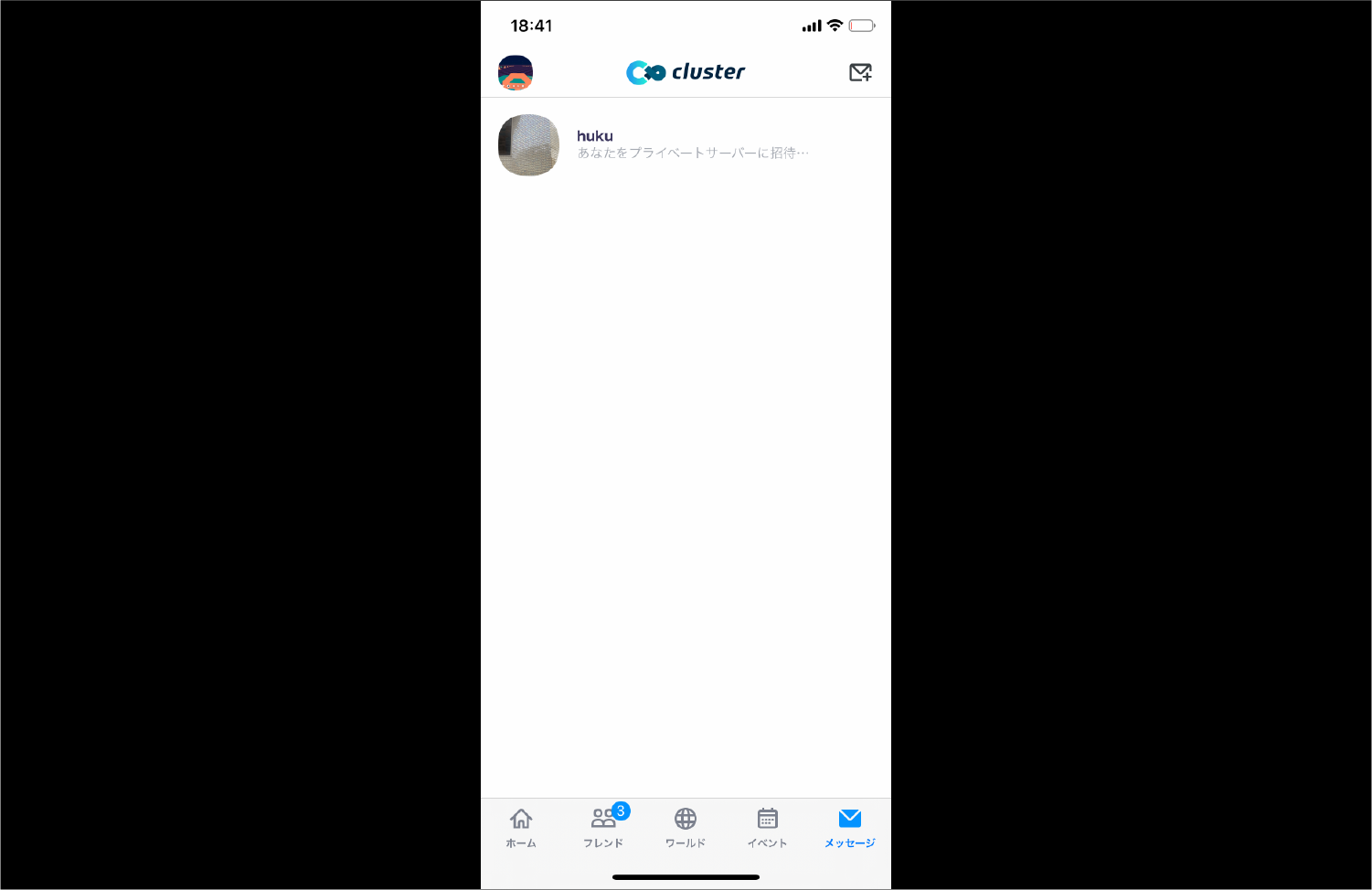 Clicking on a chat will allow you to message that friend.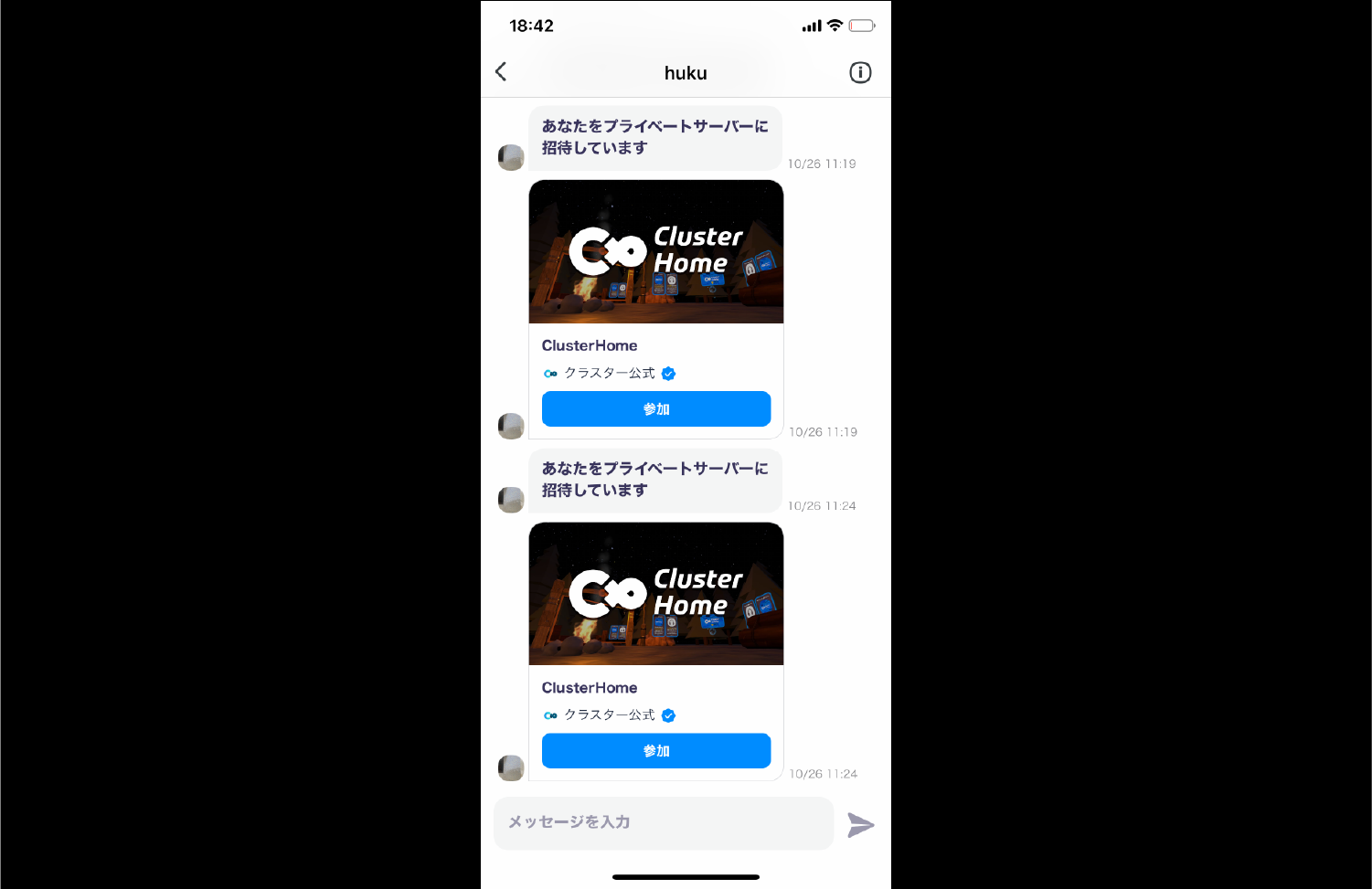 To create a new chat, use the upper right icon.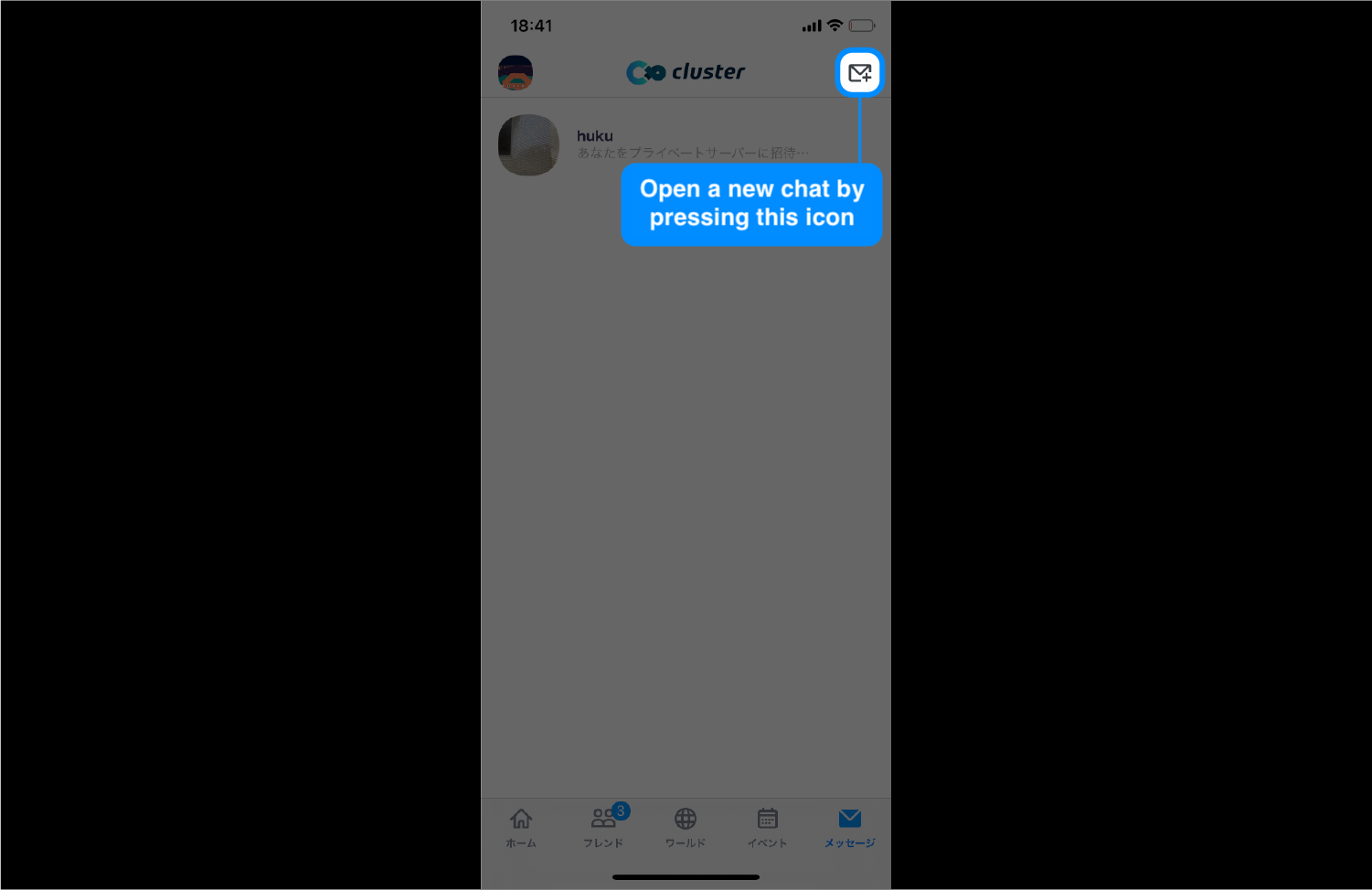 Messaging from within a world/event
You can open the message feature from the world/event menu. The following example comes from the PC version. First, open the menu.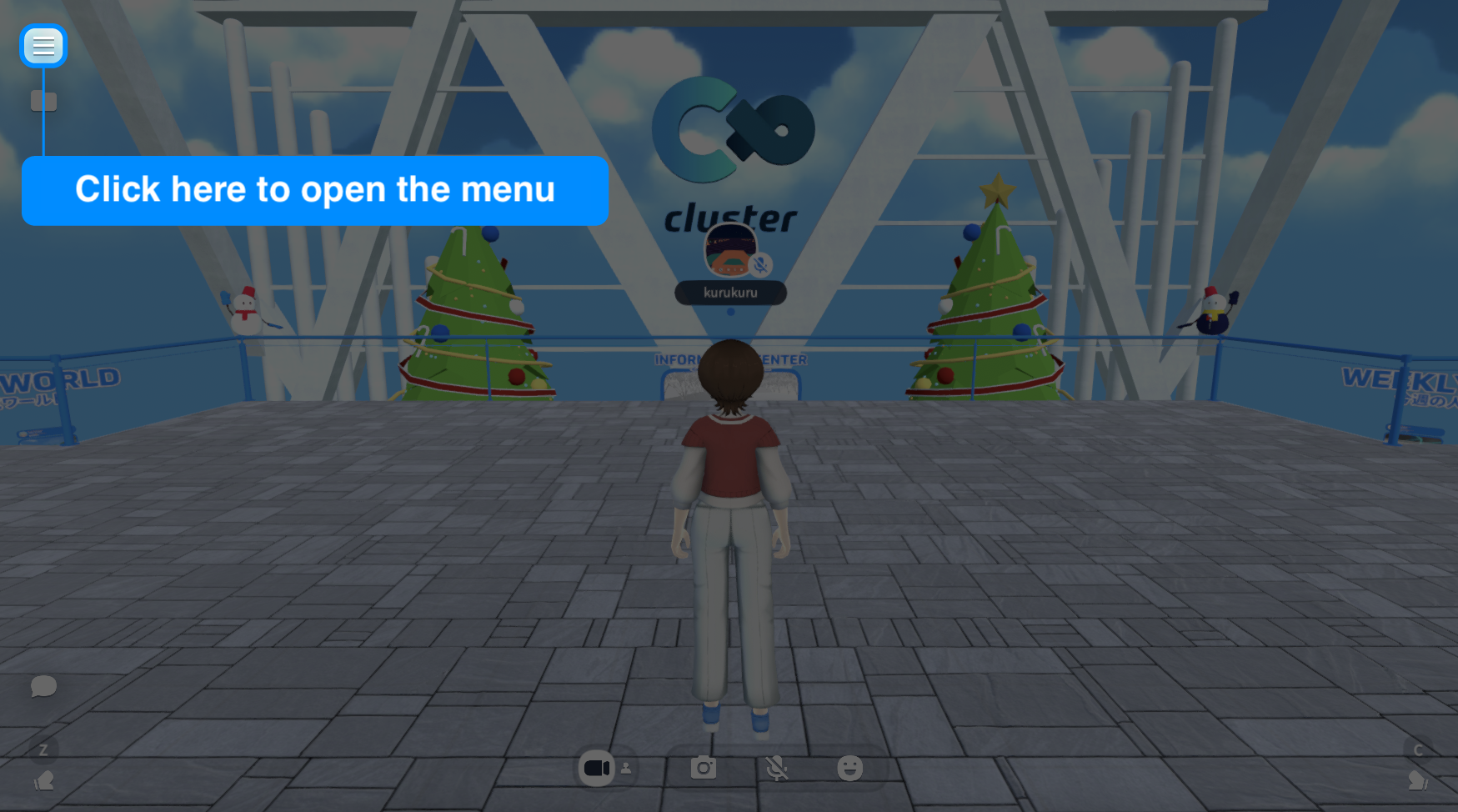 Choose "Message" from the menu.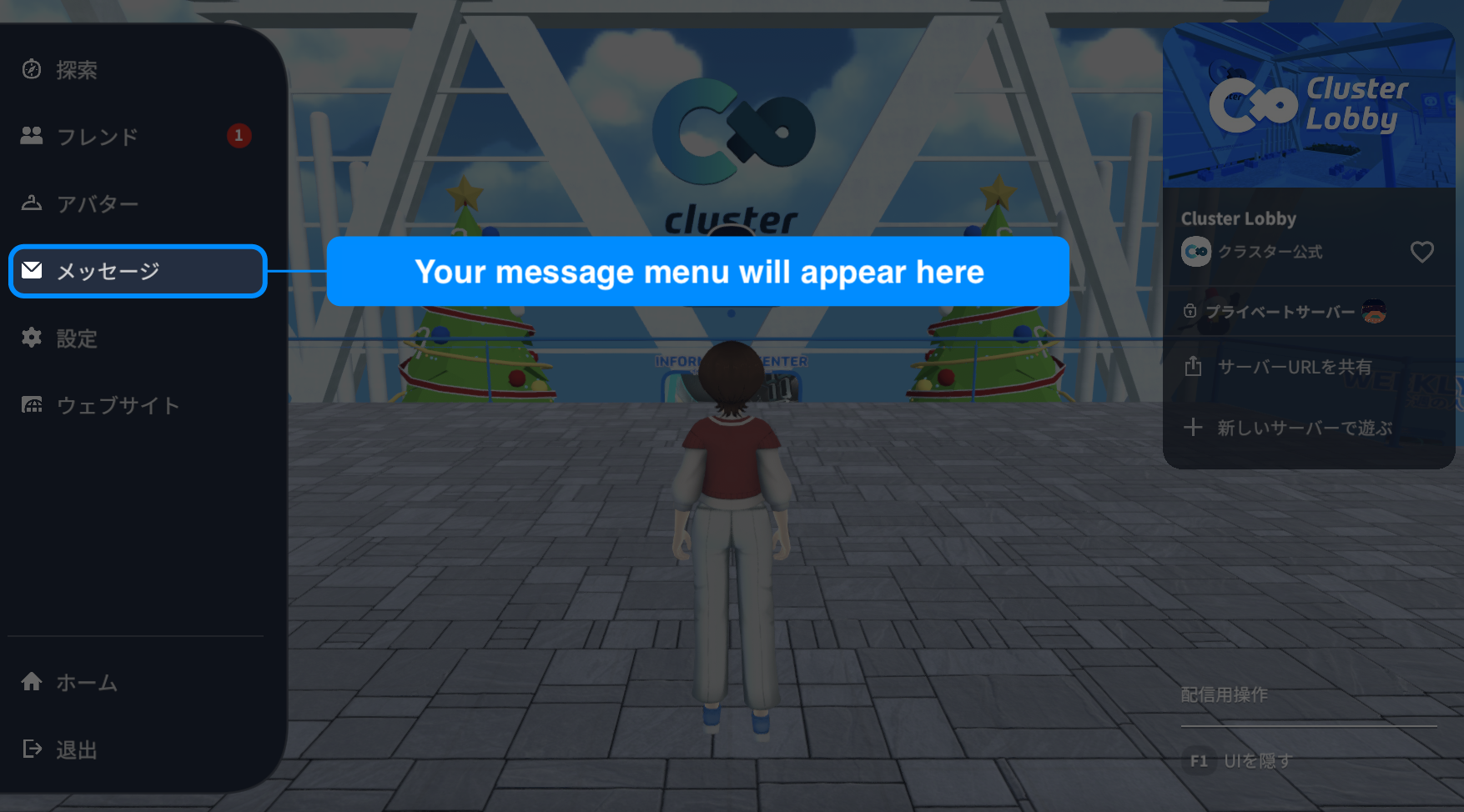 Your message list will appear.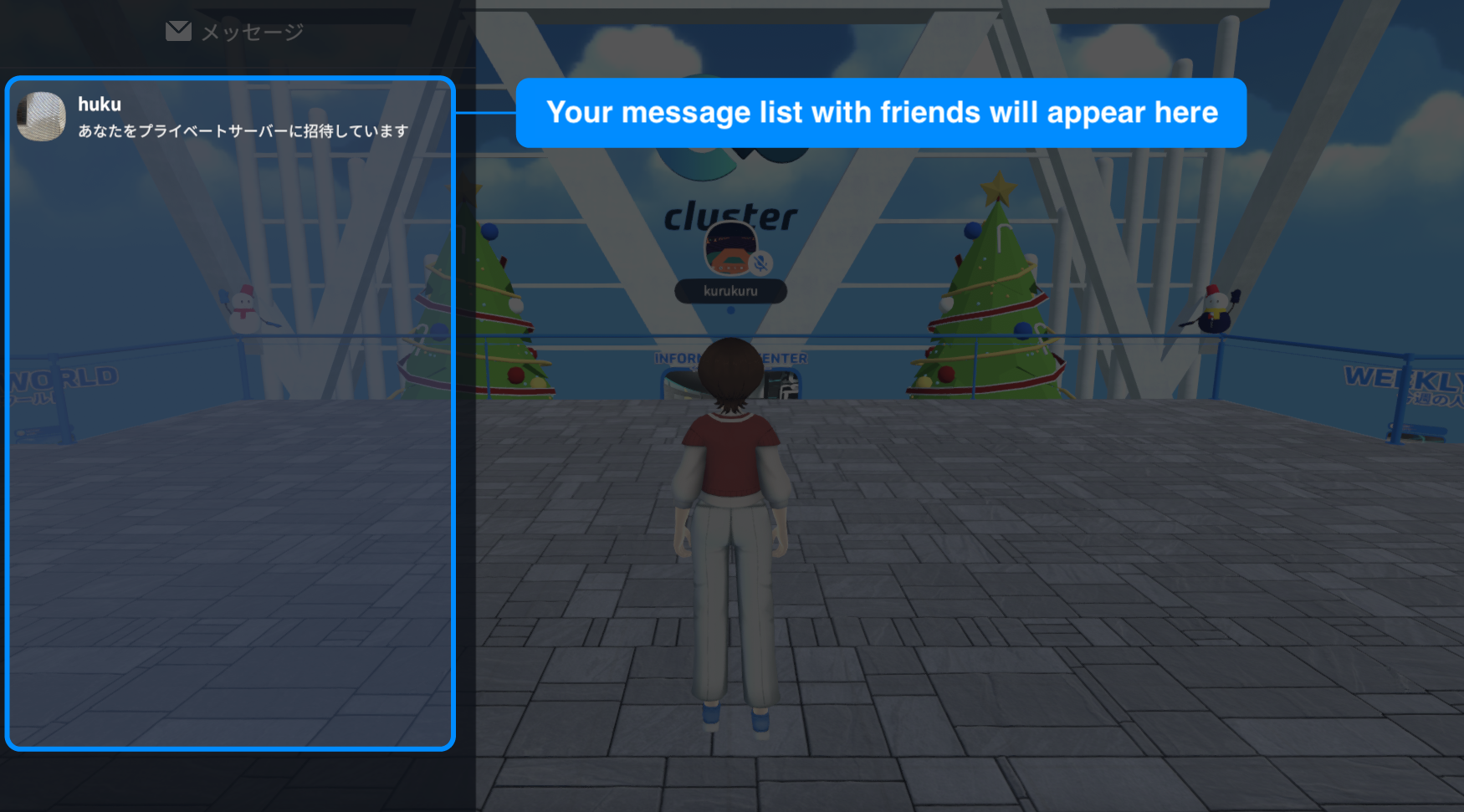 You can communicate with the friends you selected.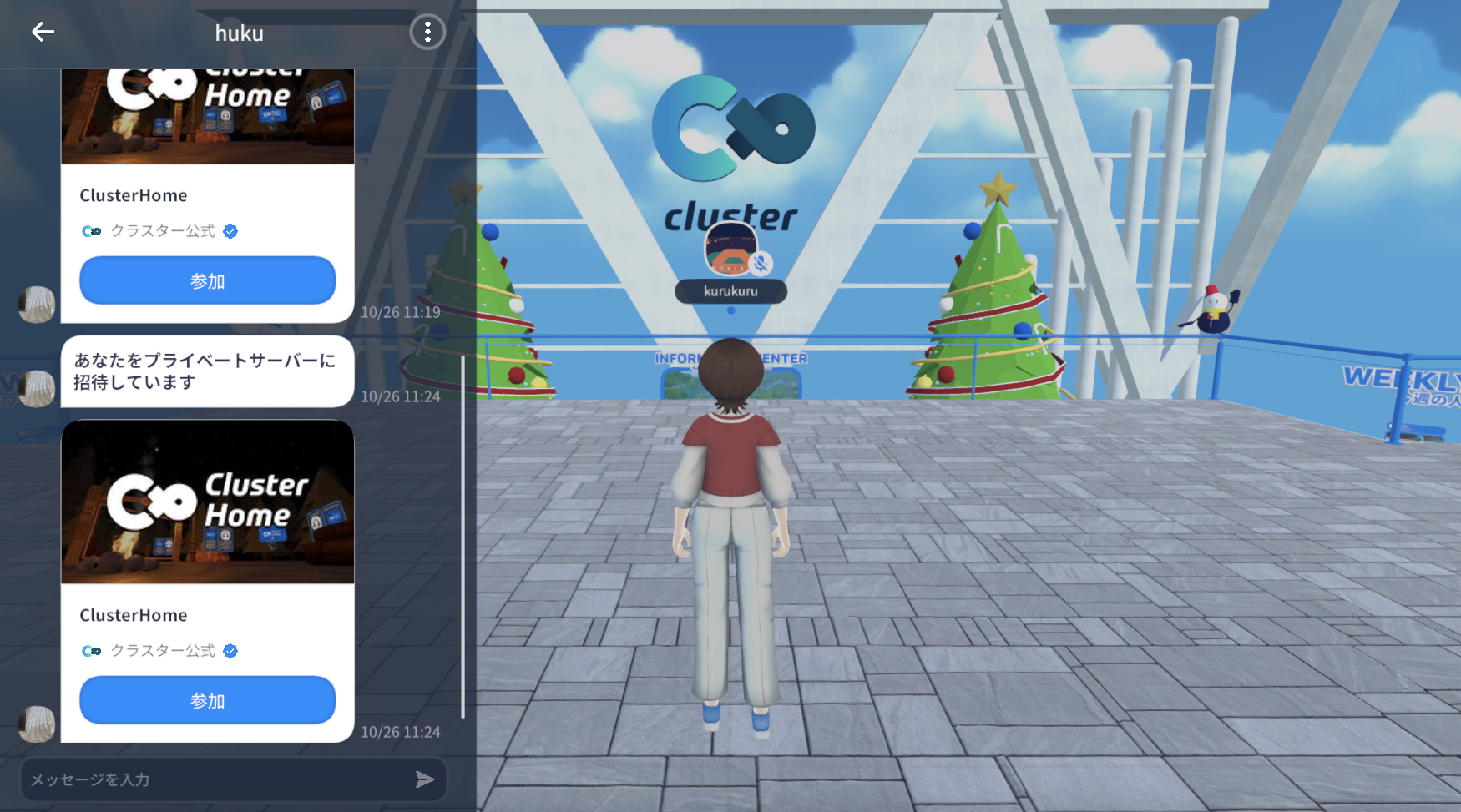 To create a new chat, first go to your friend list.
Open the menu and choose "Friends".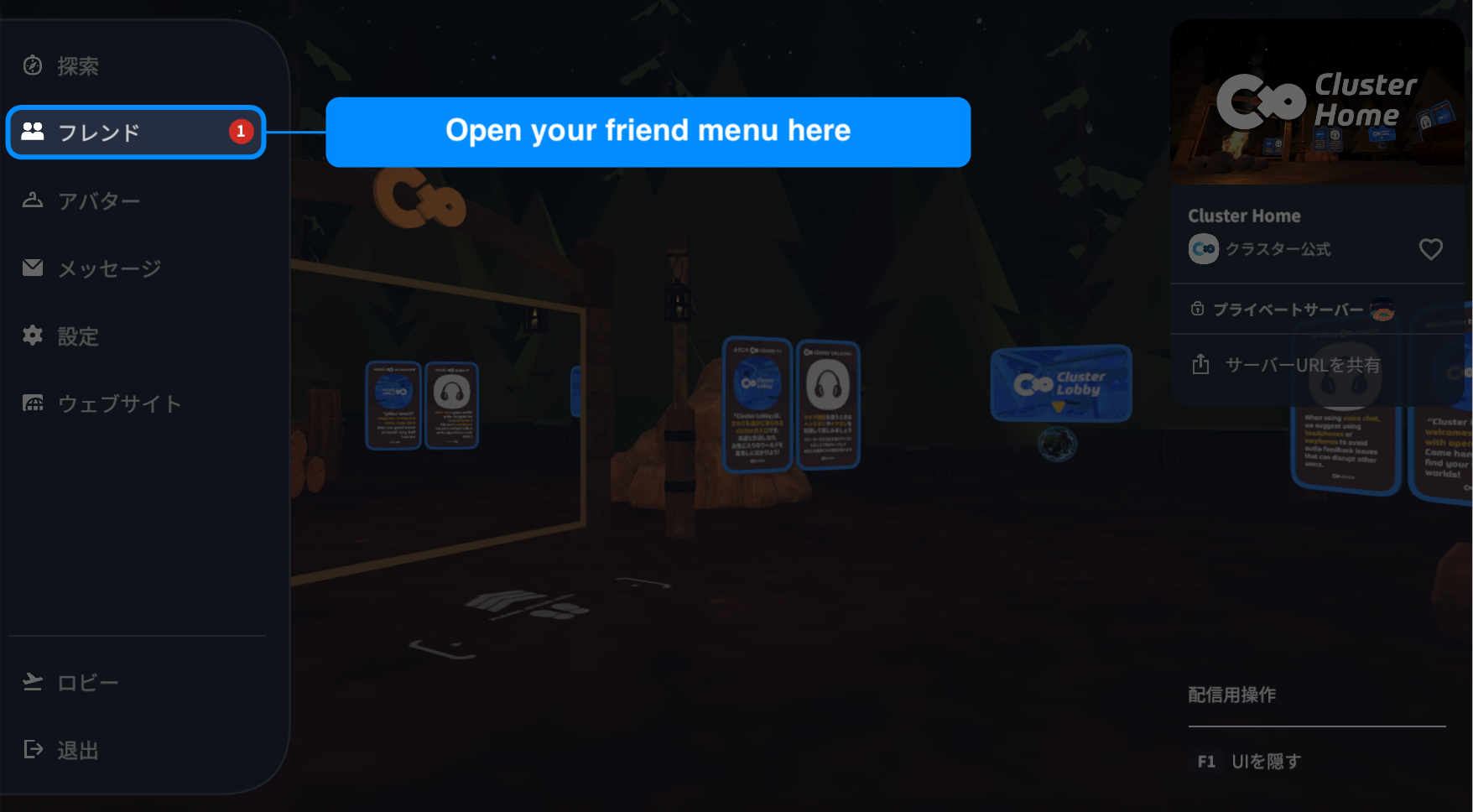 Choose the friend you would like to open a new chat with. You can also invite friends to the world you are currently in.