You can move your avatar's hands even in the desktop and mobile versions of Cluster.
Desktop
You can move your hands by controlling your mouse/trackpad while pressing "c" for the right hand and "z" for the left hand.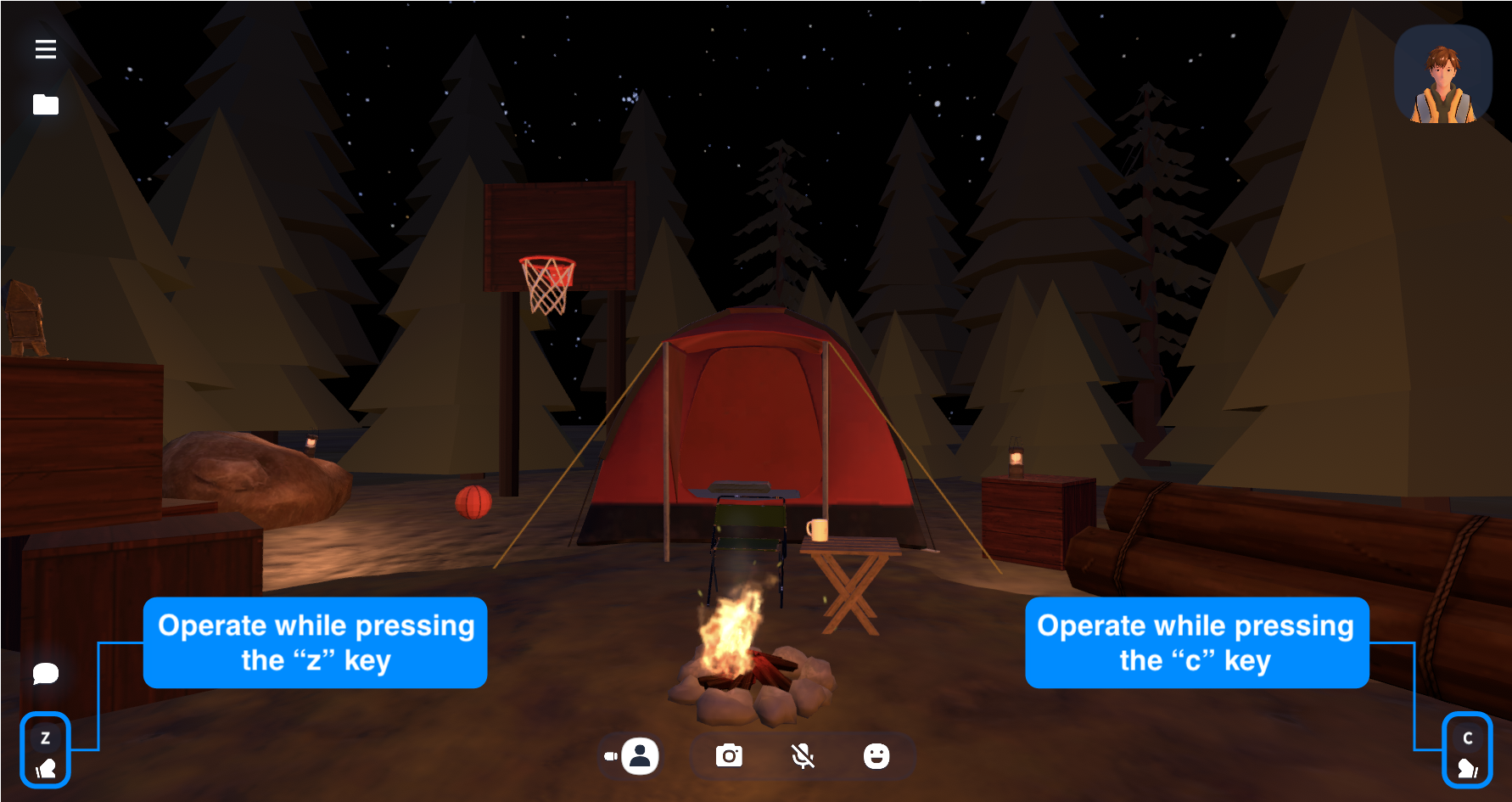 Mobile
Press and move around the respective hand interfaces to move your hands.