For the VR version of cluster, calibrate your device to link your movements with the avatar.
You can use up to 11 trackers on cluster.
Calibration Method
In the Calibration Room
In a World or Event
Calibration Room
When you start the VR version, you will first be sent to the 'Calibration Room' for calibration.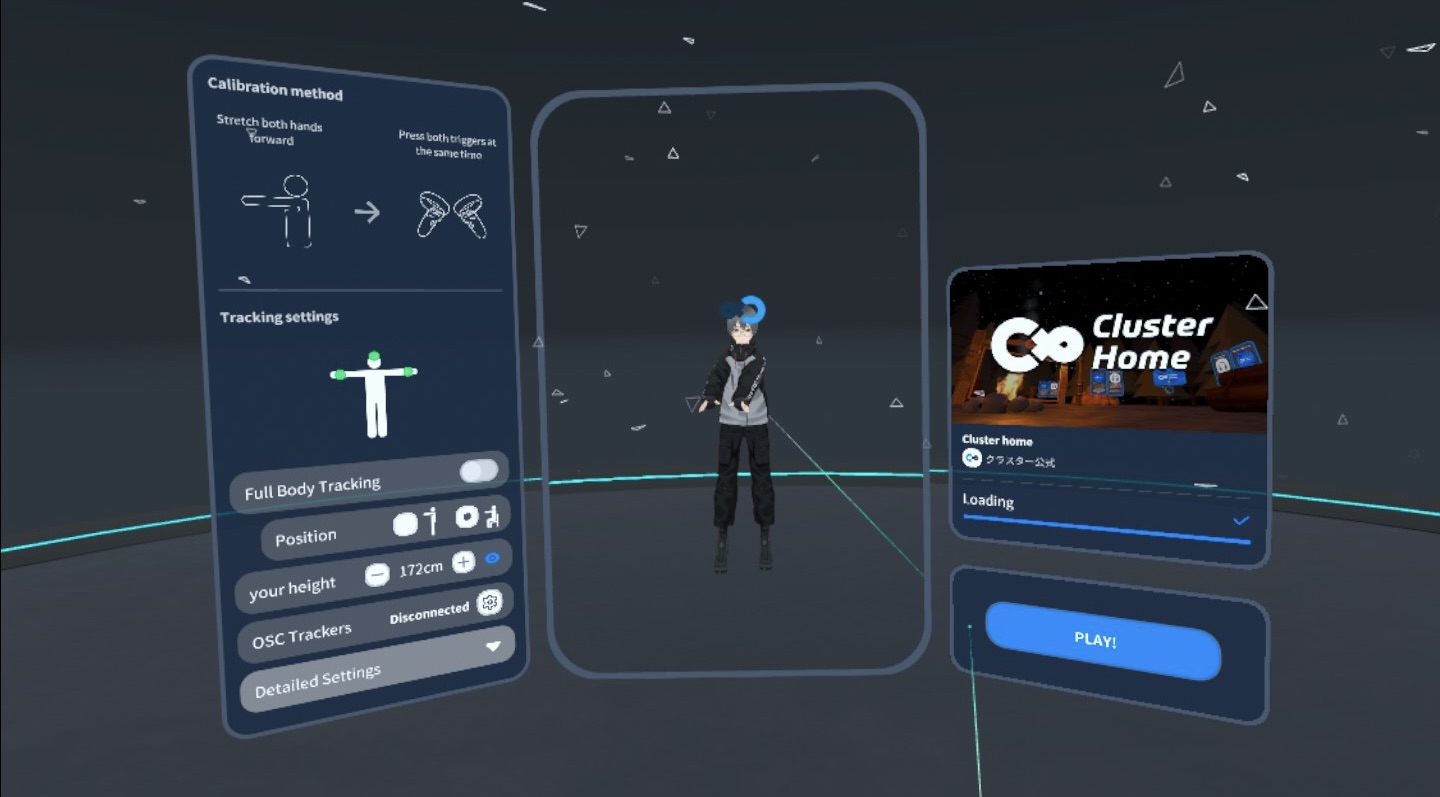 During calibration, you will be asked to indicate whether you are using full-body tracking, standing or sitting, and your height. Please select the appropriate settings for your play style.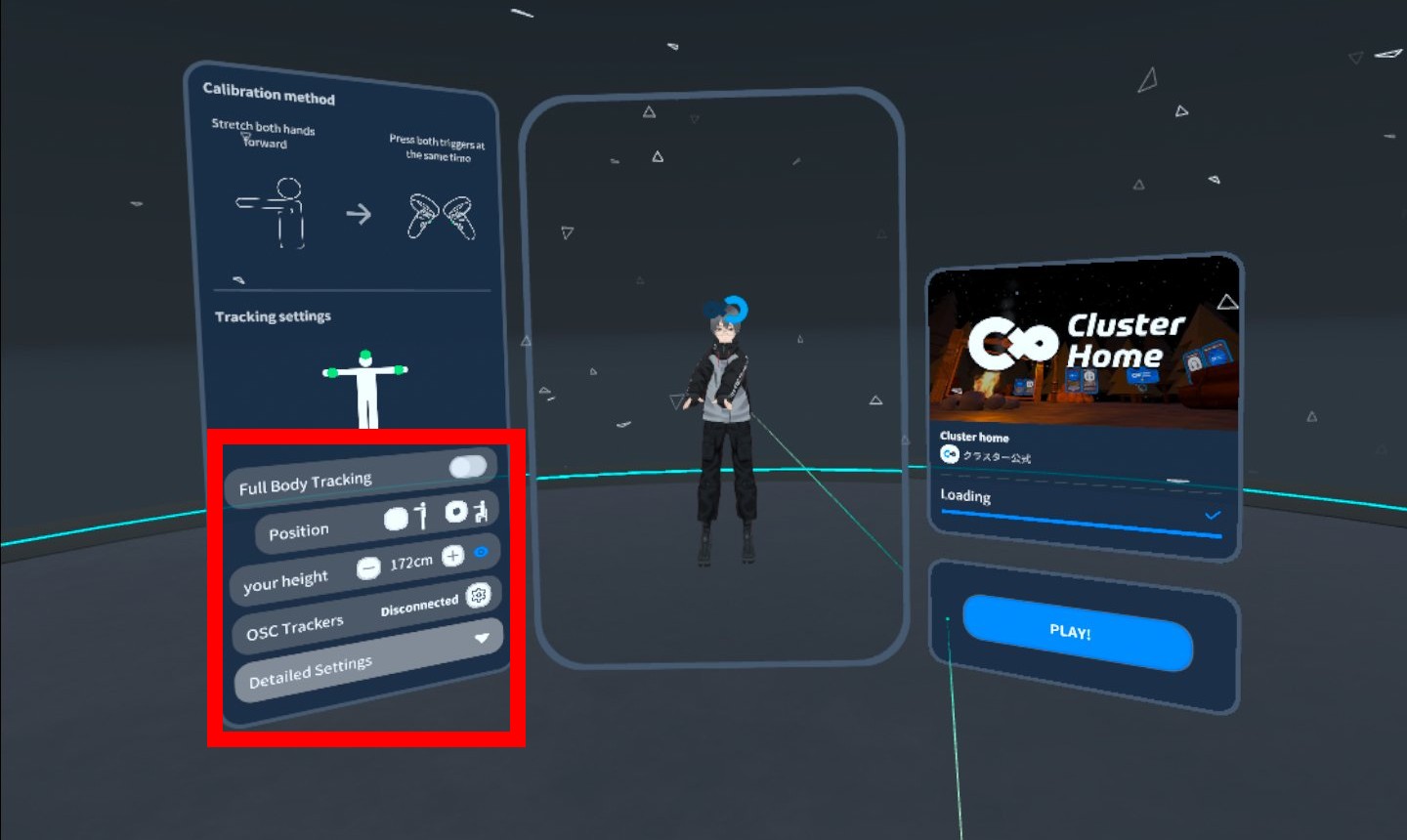 World or Event
You can calibrate your device at any time. If, after playing for a while, you sense a misalignment between you and your avatar's movements, you may be able to resolve these issues through recalibration.
Method
From the Menu, open "Settings".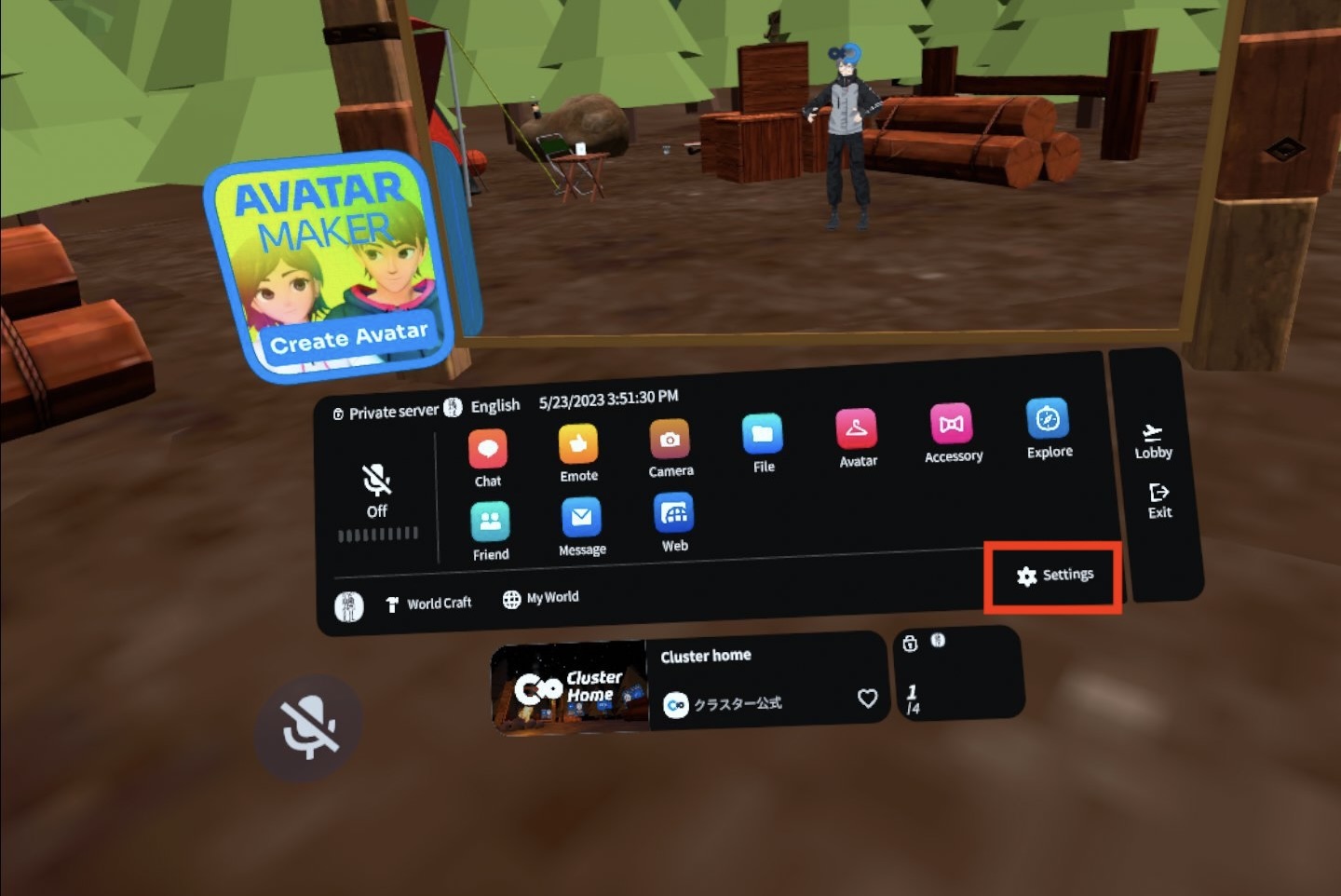 In the "Settings", select "Calibrate"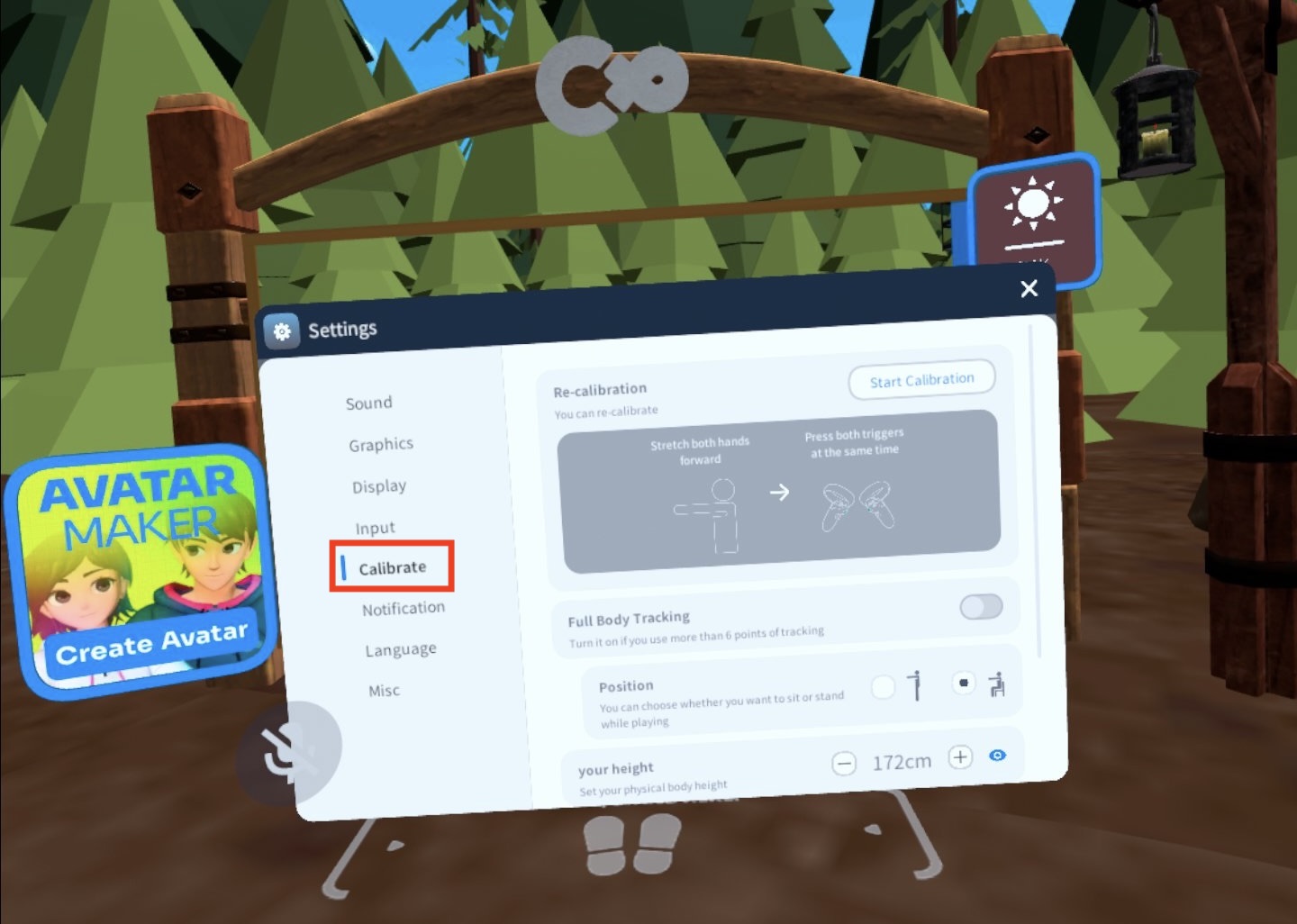 Calibrate your device by clicking on "Start Calibration".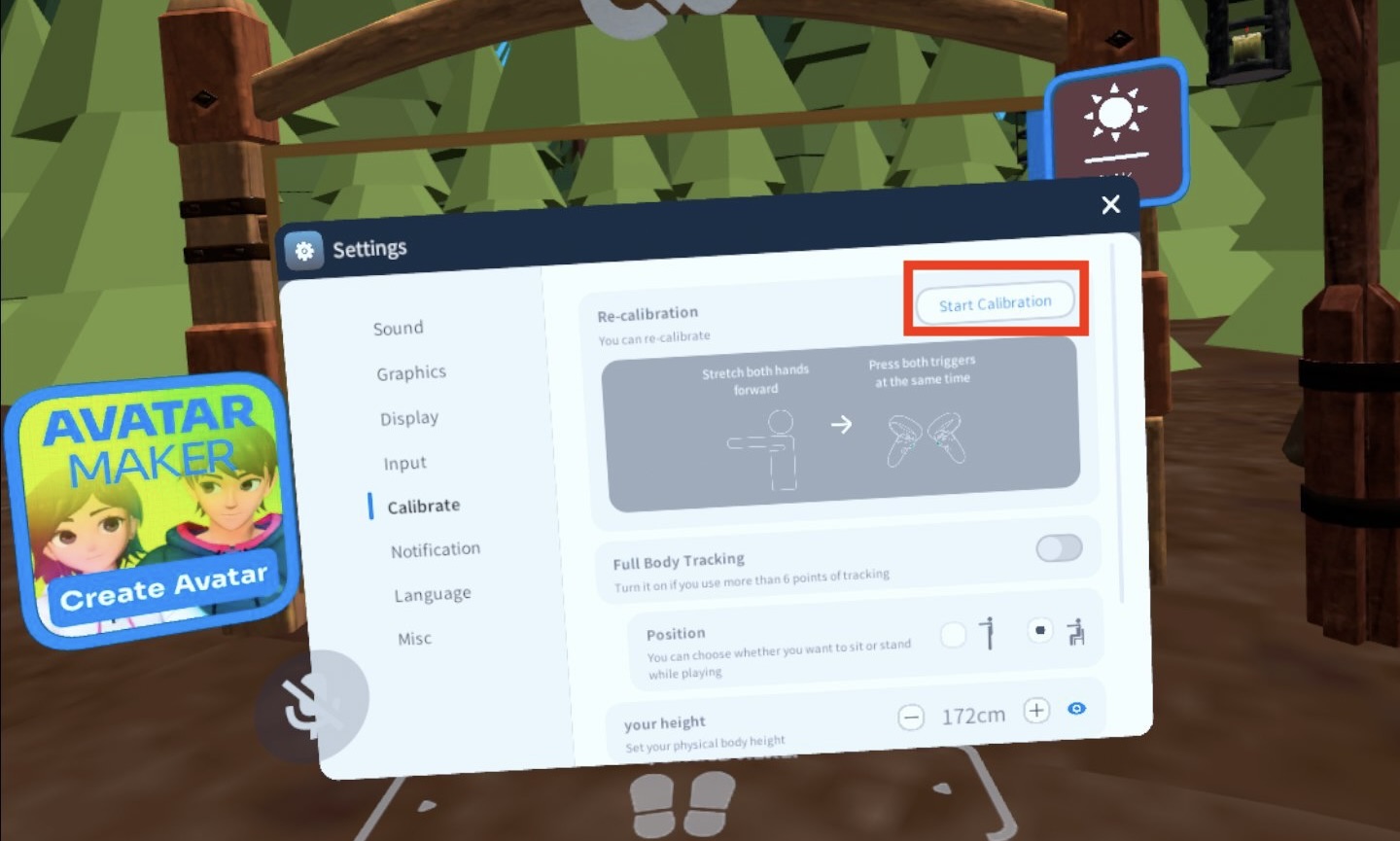 While calibrating, other users will not be able to see you.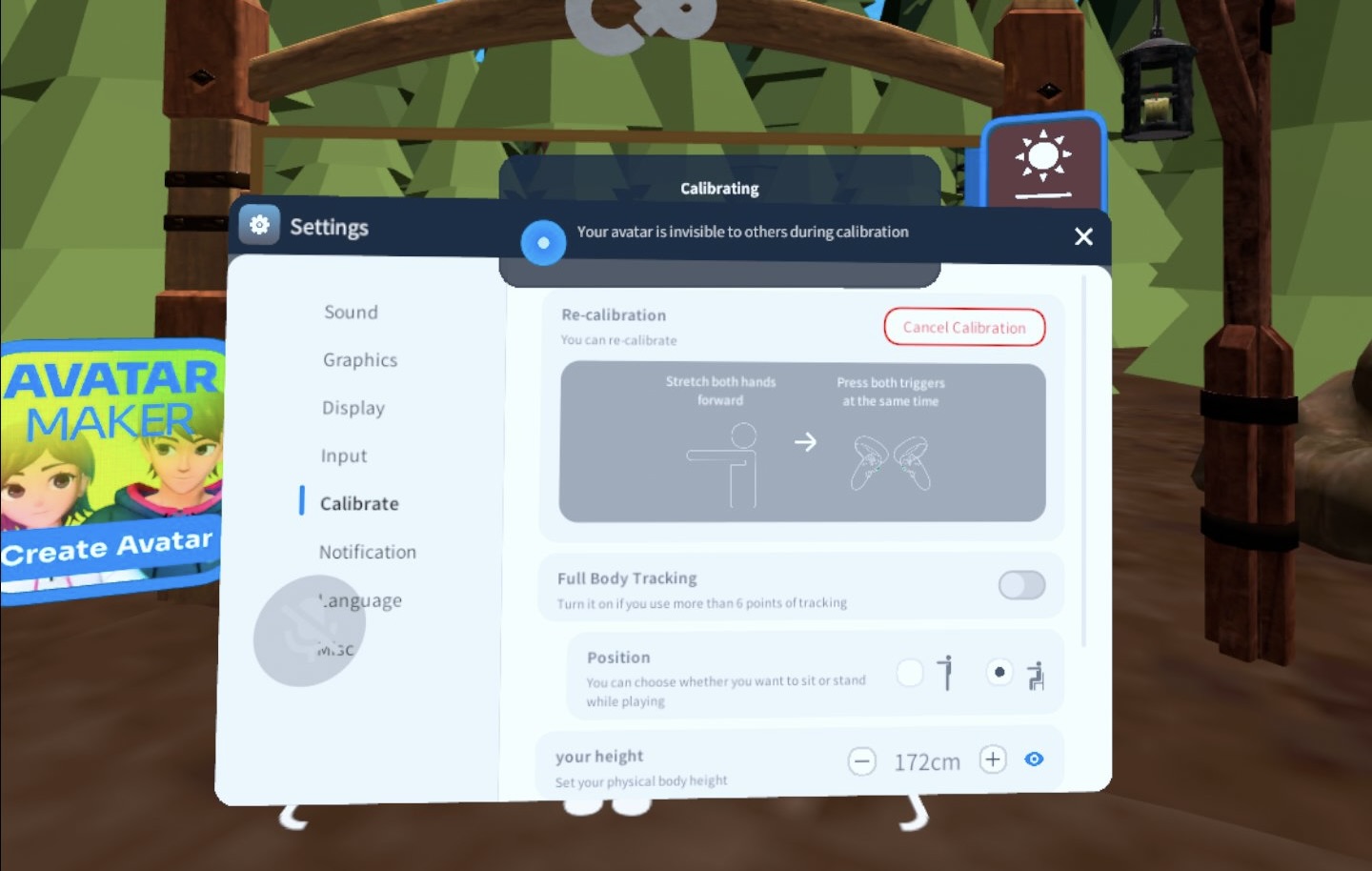 When Using Full-Body Tracking (6-point tracking or more)
Tracker Equipment Position
Number of Trackers
Tracker Set Position
Notes
6 point
Head, Hands, Feet, Hip

Set trackers on elbows facing outwards

8 point
Head, Hands, Feet, Elbows, Hip
10 point
Head, Hands, Feet, Elbows, Knees, Hip
11 point
Head, Hands, Feet, Elbows, Knees, Hip, Chest
Calibration Method
Select 'Full-Body Tracking ' when using more than 6 trackers and choose the number of trackers used.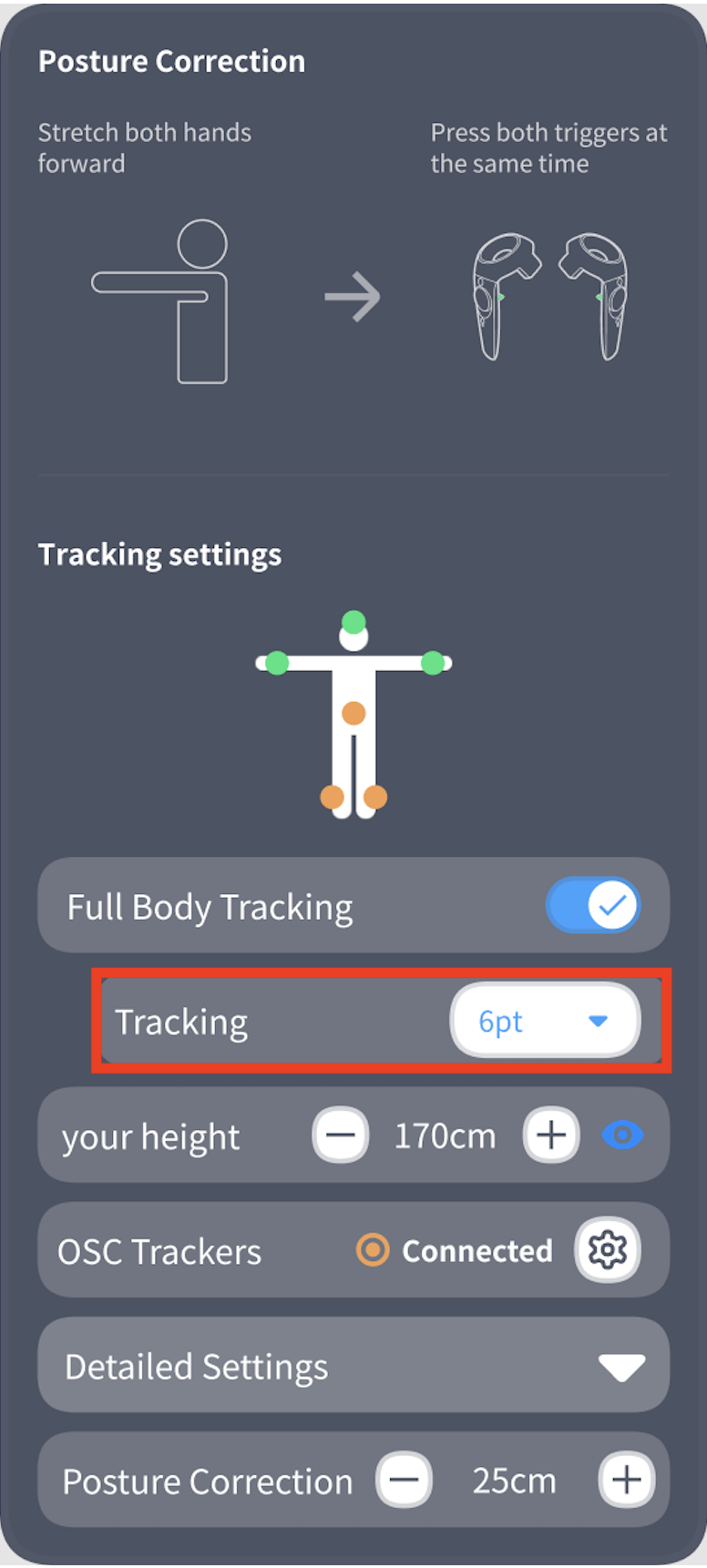 Especially with 10 point tracking or more, check the direction your legs are facing when calibrating.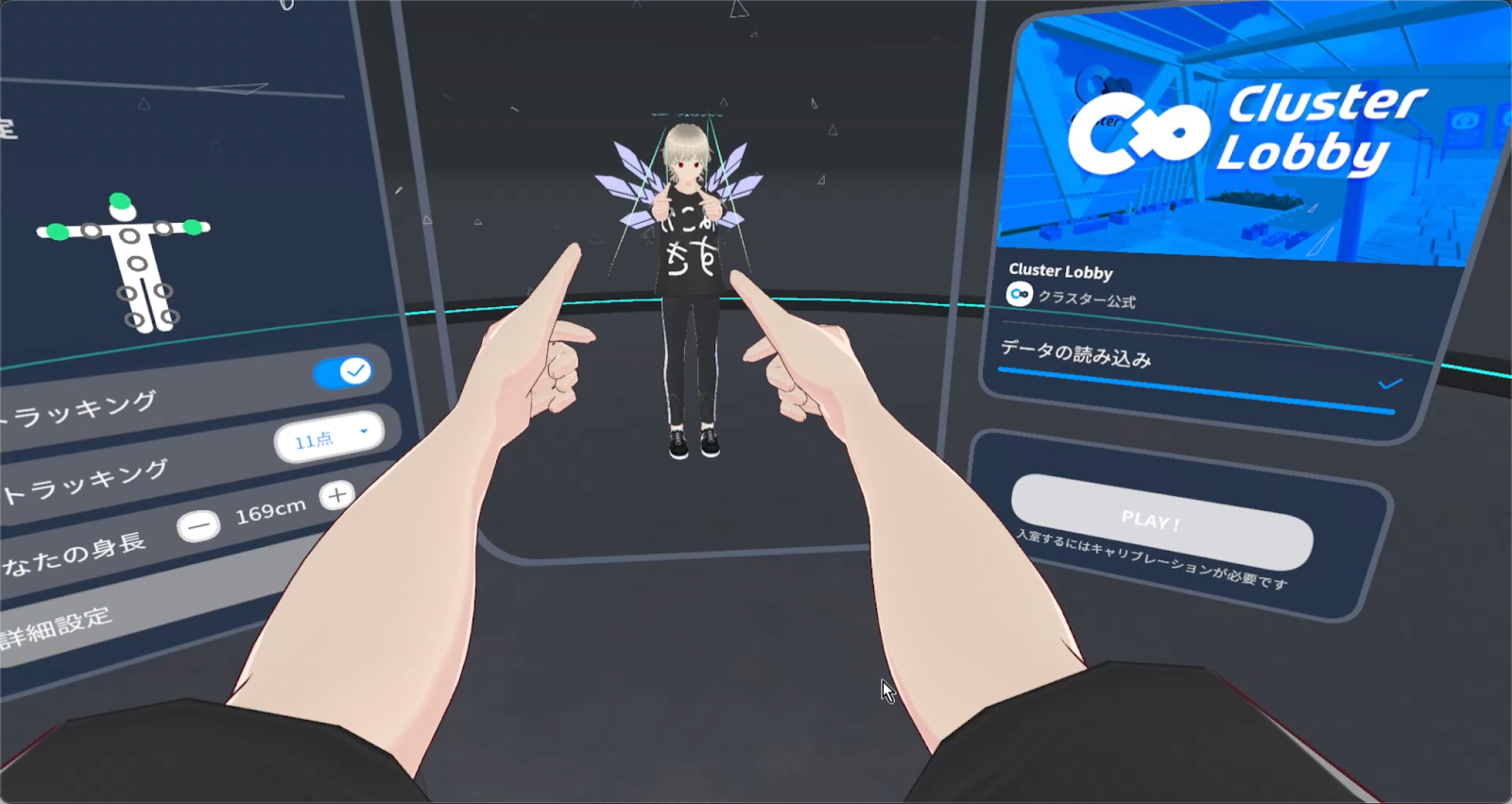 After calibration, if something is wrong with the avatar's posture, check the position of the trackers, align your feet, and recalibrate.