You can set expressions for your custom avatars. Below are the detailed instructions:
① After importing UniVRM to Unity, open the Inspector and choose "VRM Blend Shape Proxy (Script)"

② Double click on the "BlendShape (BlendShapeAvatar)" shown in the above image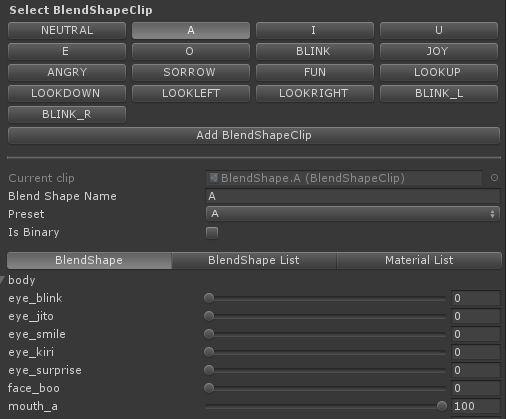 You can use the following expressions in Cluster:
Neutral

Joy

Angry

Sorrow

Fun

Surprised
For further information, check the Creators Guide (currently available in Japanese).
To change expressions in-game, refer to this page.