This is a feature that allows you to select groups of people who can enter a world.

Private Spaces are set so that only people who you invite can enter.
However, there are options to "Friends of the host who created the Space can join without invitation" and "Anyone can join via the portal or the URL".
Party Spaces are open to any friends of users on the Space.
Specifics are presented in the table below.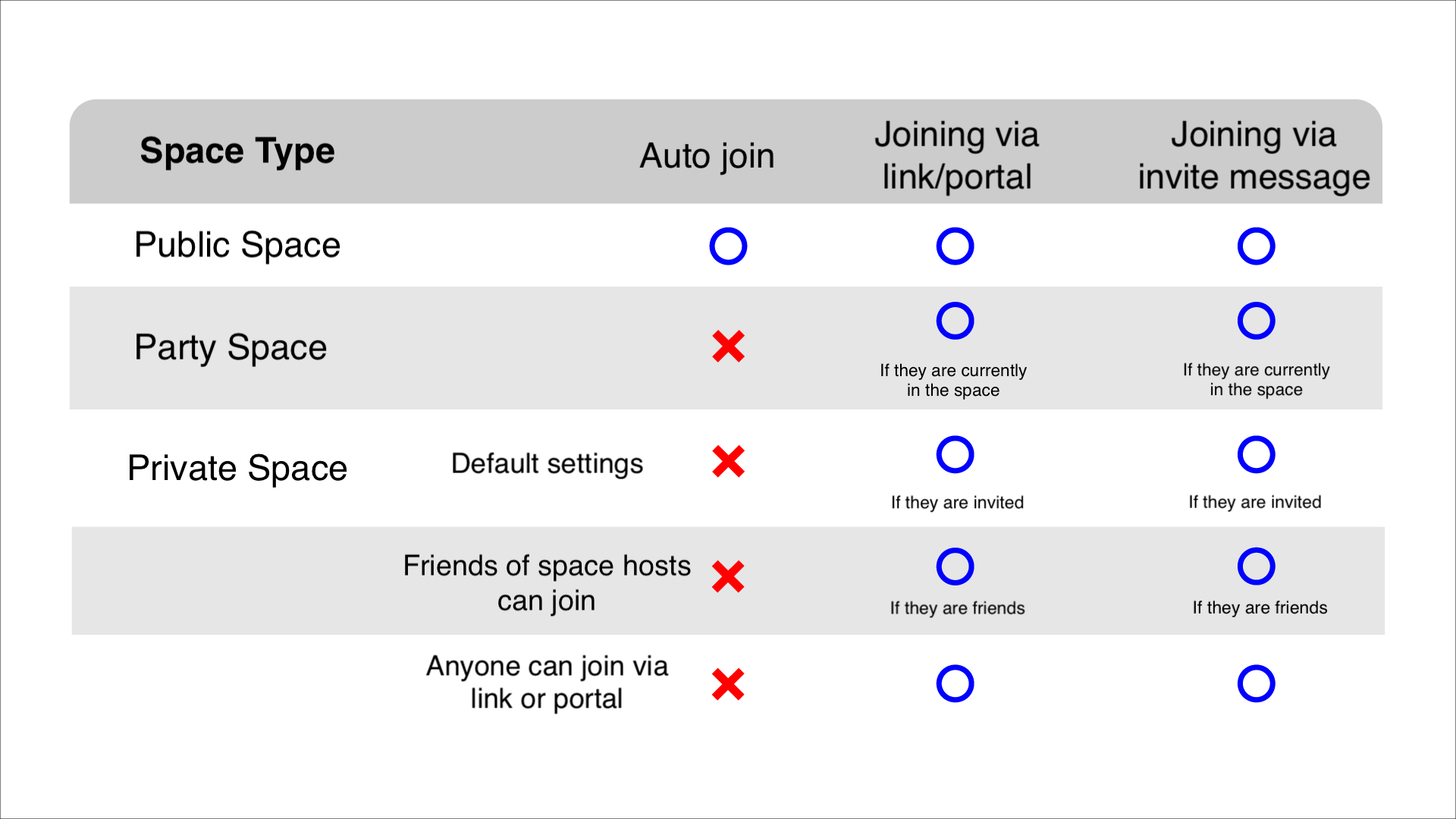 How to use Private/Party Spaces
Choosing a new Space type (Mobile)
In the mobile version, you can create a new Space without joining the world first.
Head to the description of the world, and there will be a plus (+) button next to "Go." Click on the plus to choose your Space type. After selecting your desired Space type, select "start a space" to enter your new Space.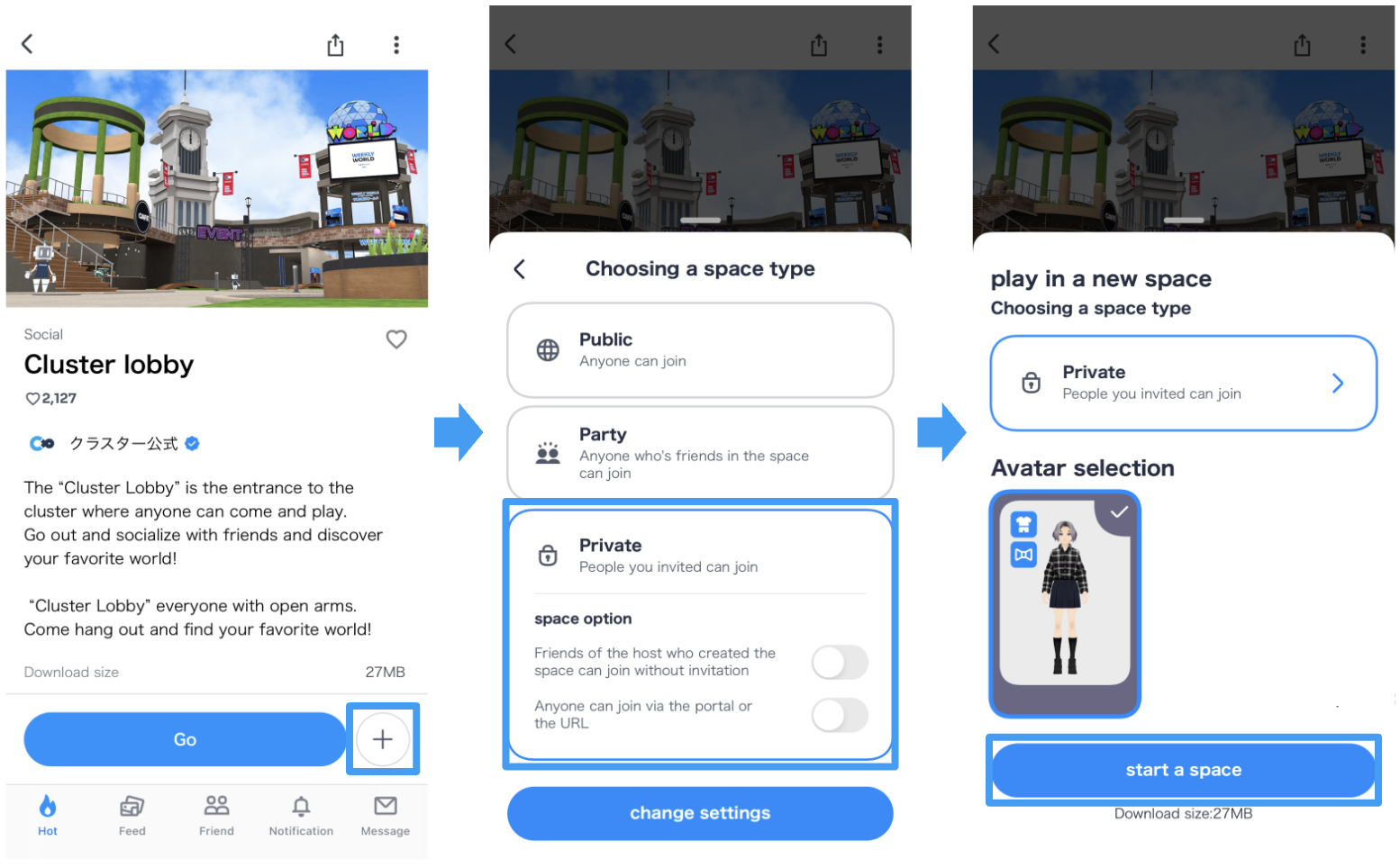 Creating a new Space from a world you are currently in
Check the Space information for the world you are in by clicking on the icon at the top left. This will open a description of the world you are in. Select "see other spaces", which is found on the right side.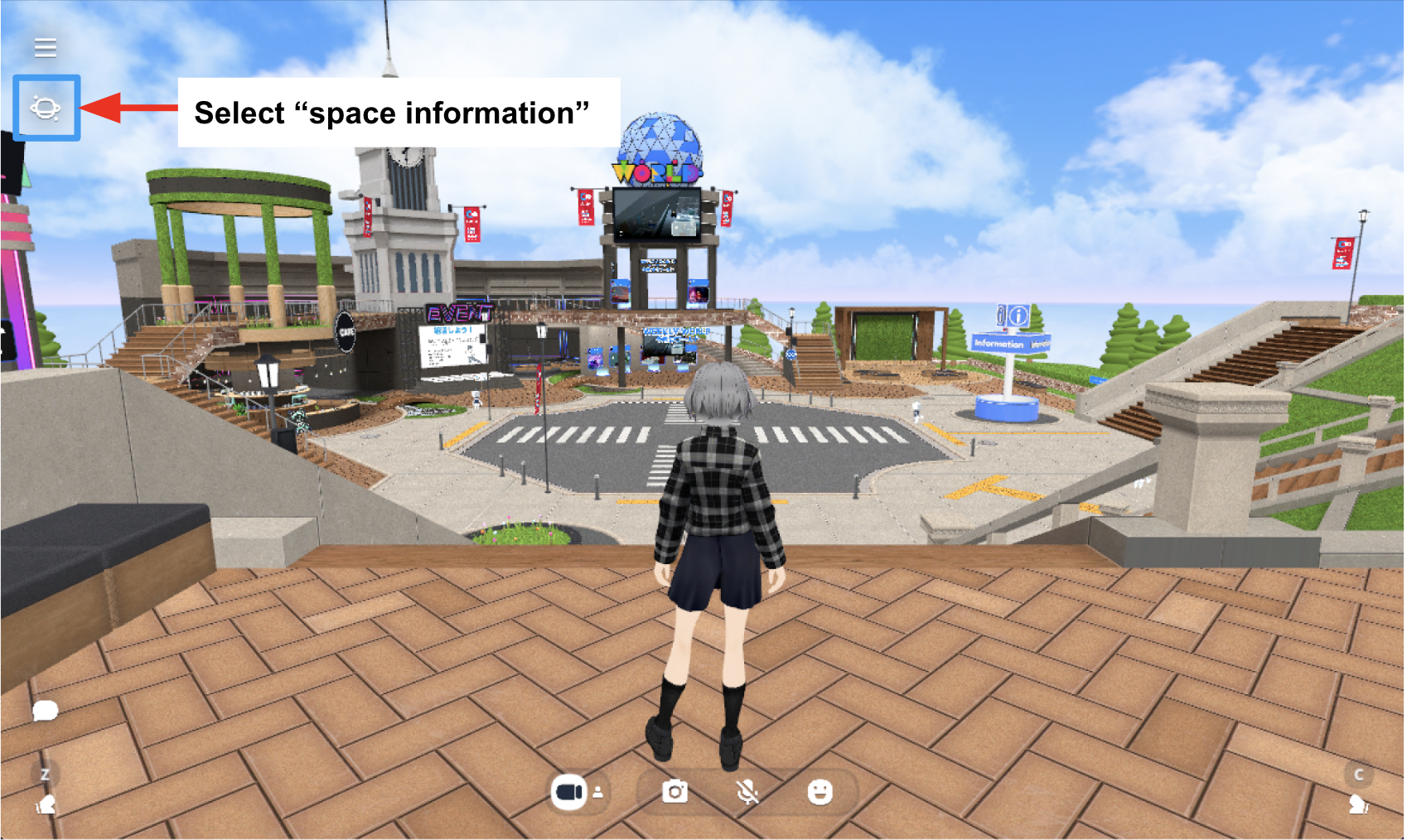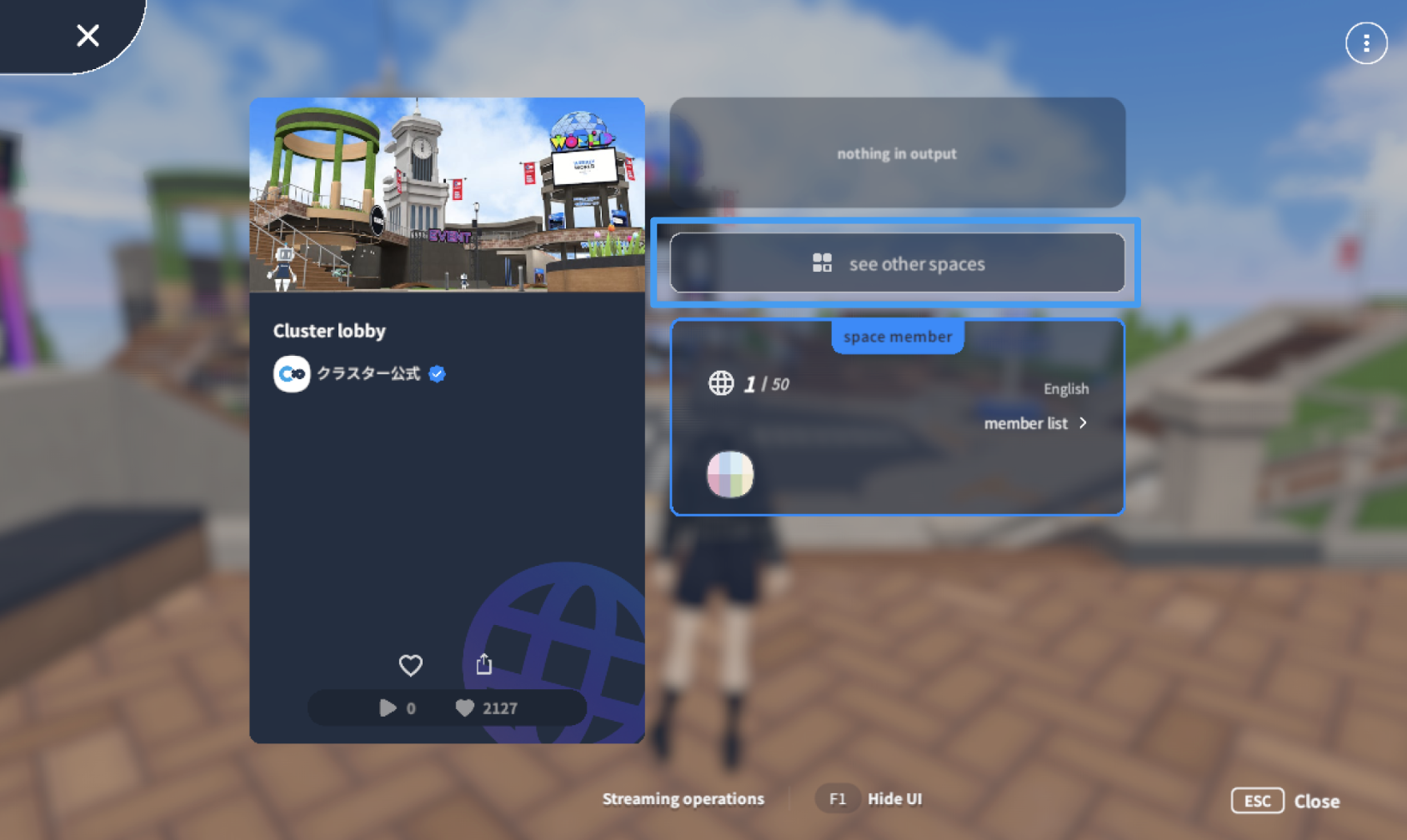 Select the space type you would like to move to from the pop-up window.
Choosing the Space type of a world you are going to visit next
Open the menu and select "Worlds" on the bottom right.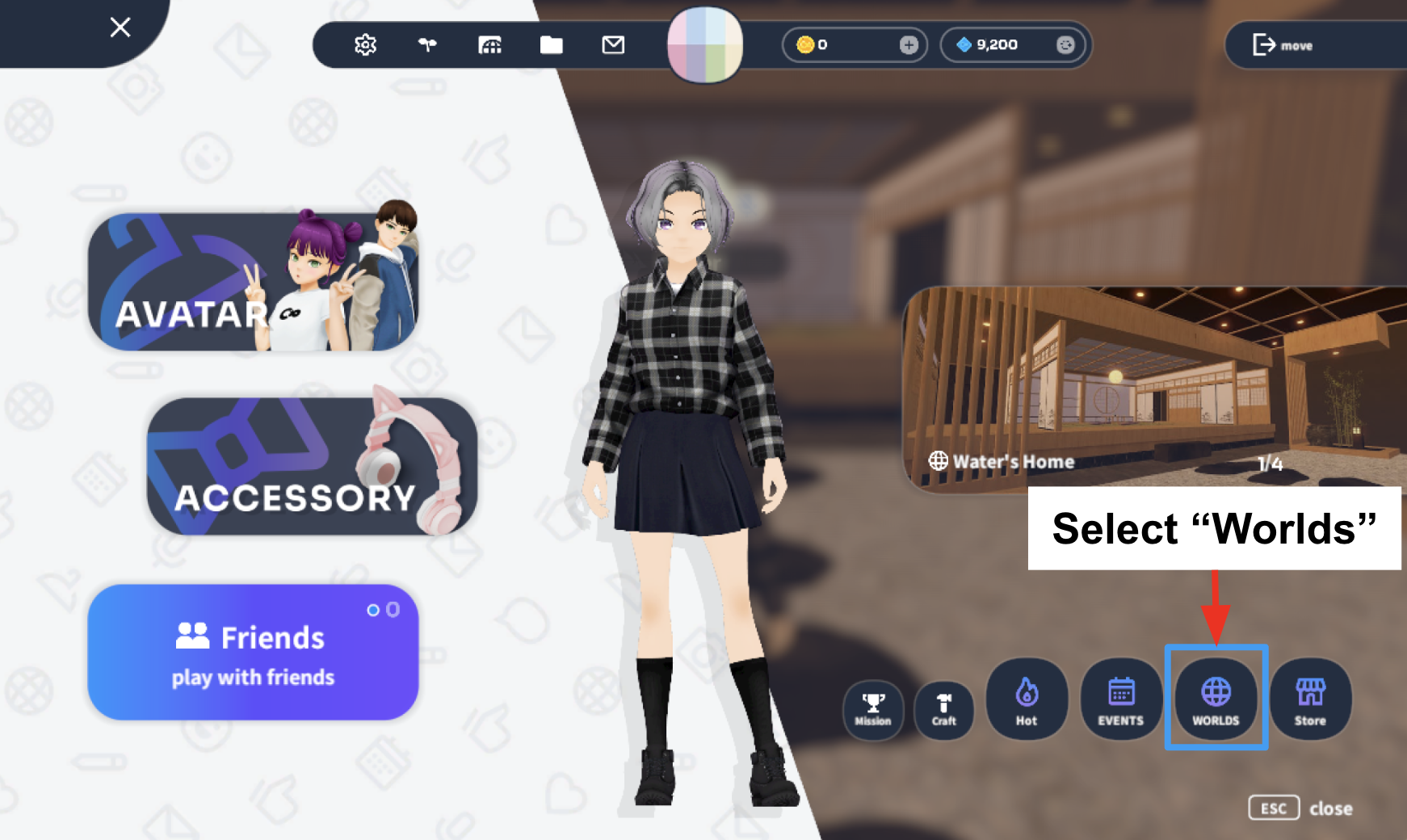 From the "Explore" menu, select the world you would like to visit next.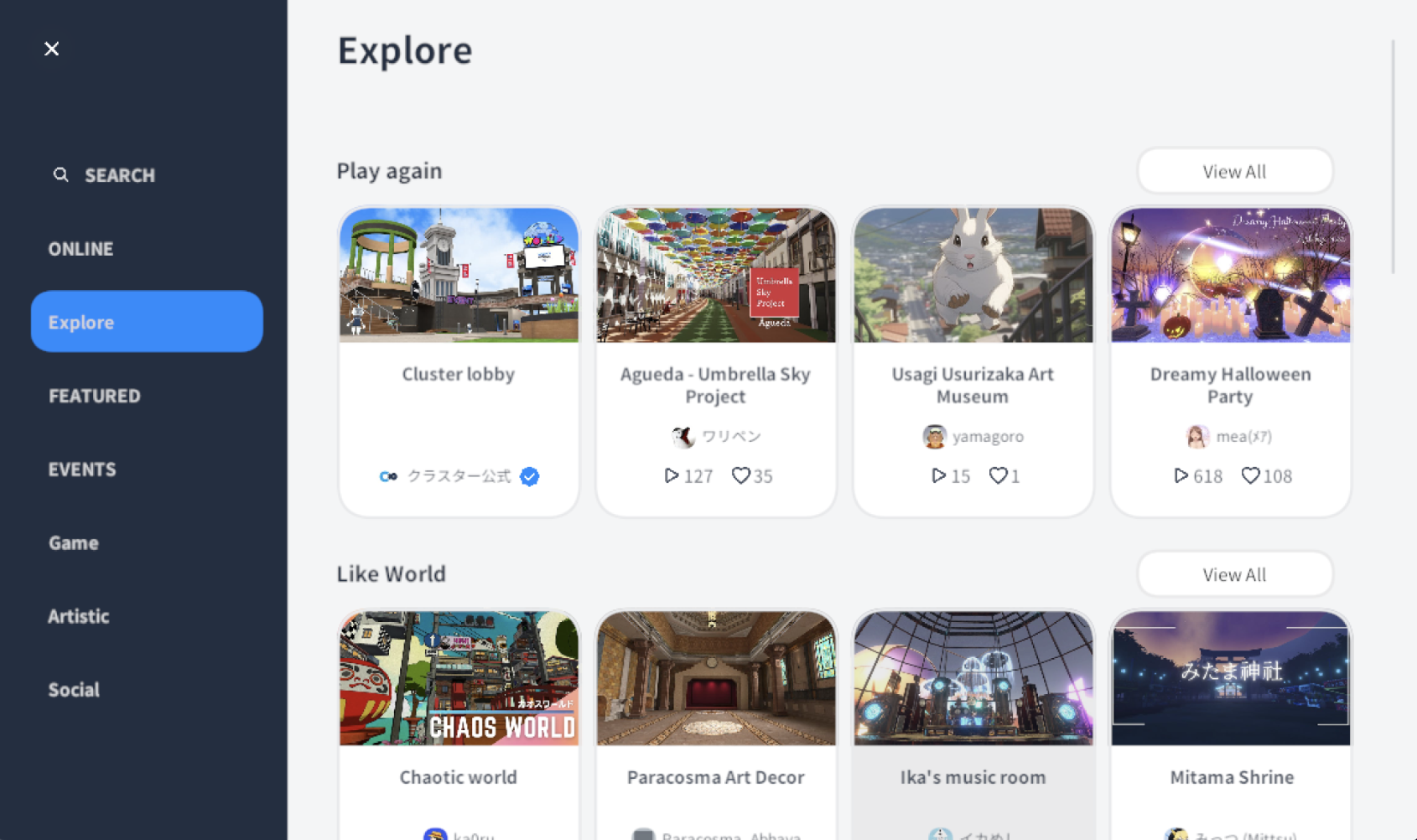 Selecting the world opens up a more detailed description of the world. Here, you can select the "start a new space" option.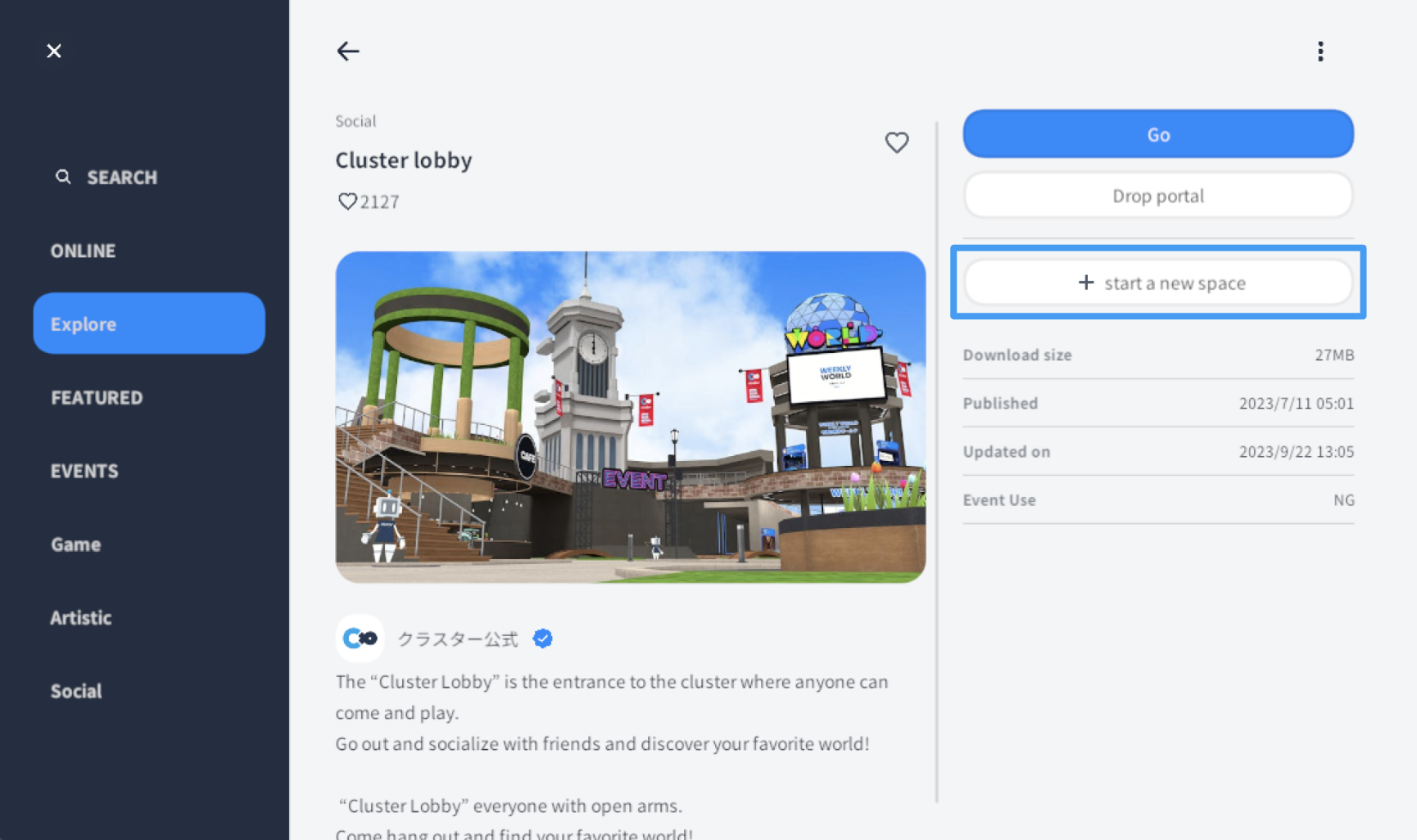 Choose the Space type and settings from the pop-up window.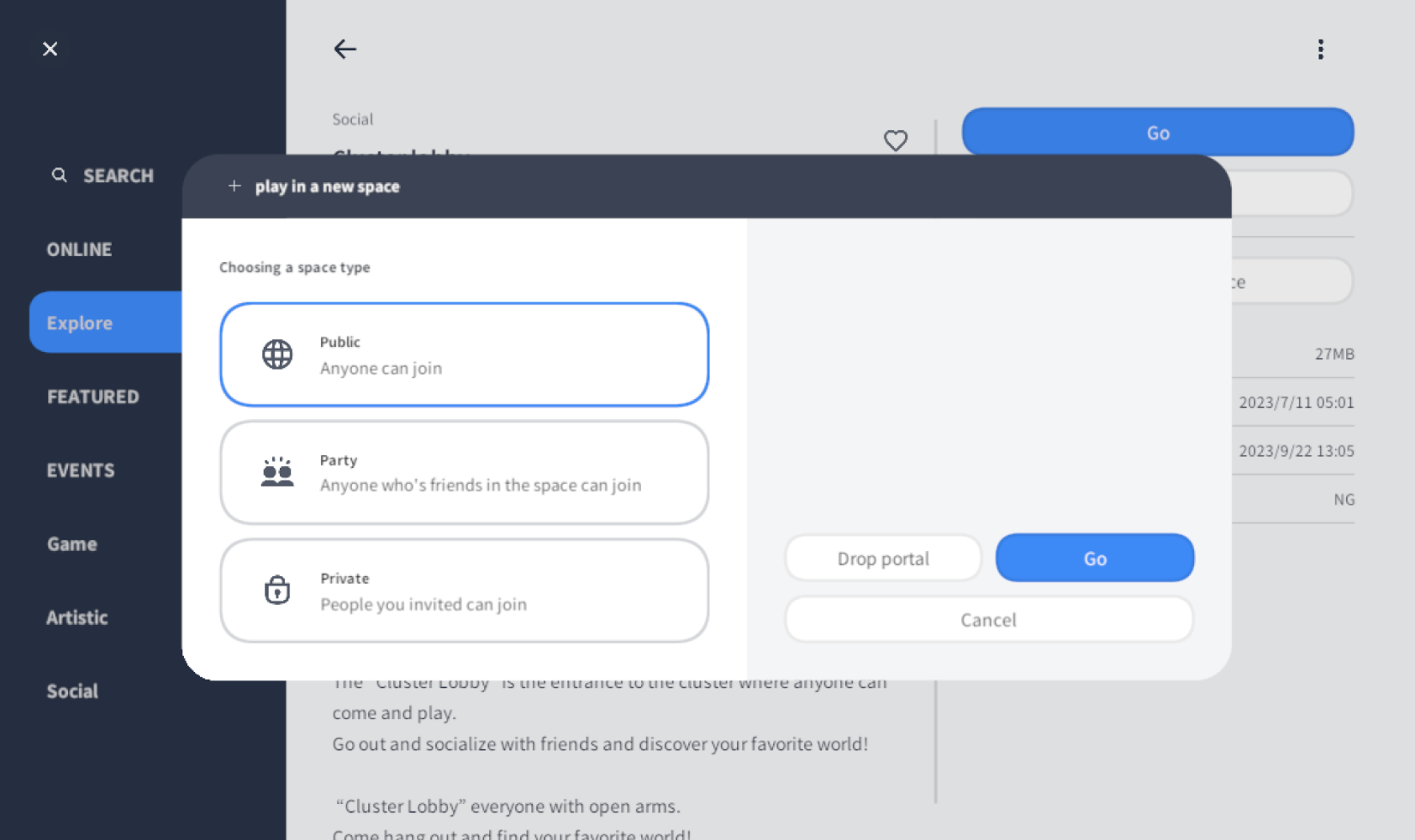 Choosing the right Space type for you
The default Space type is "Public". The "Party" and "Private" Spaces place restrictions on who can enter the Space.
One large difference between the "Public" Space and the other two types ("Party" and "Private") is whether auto-joining is possible from the official Cluster website. If you select "Party" or "Private", users cannot join your Space from the official website.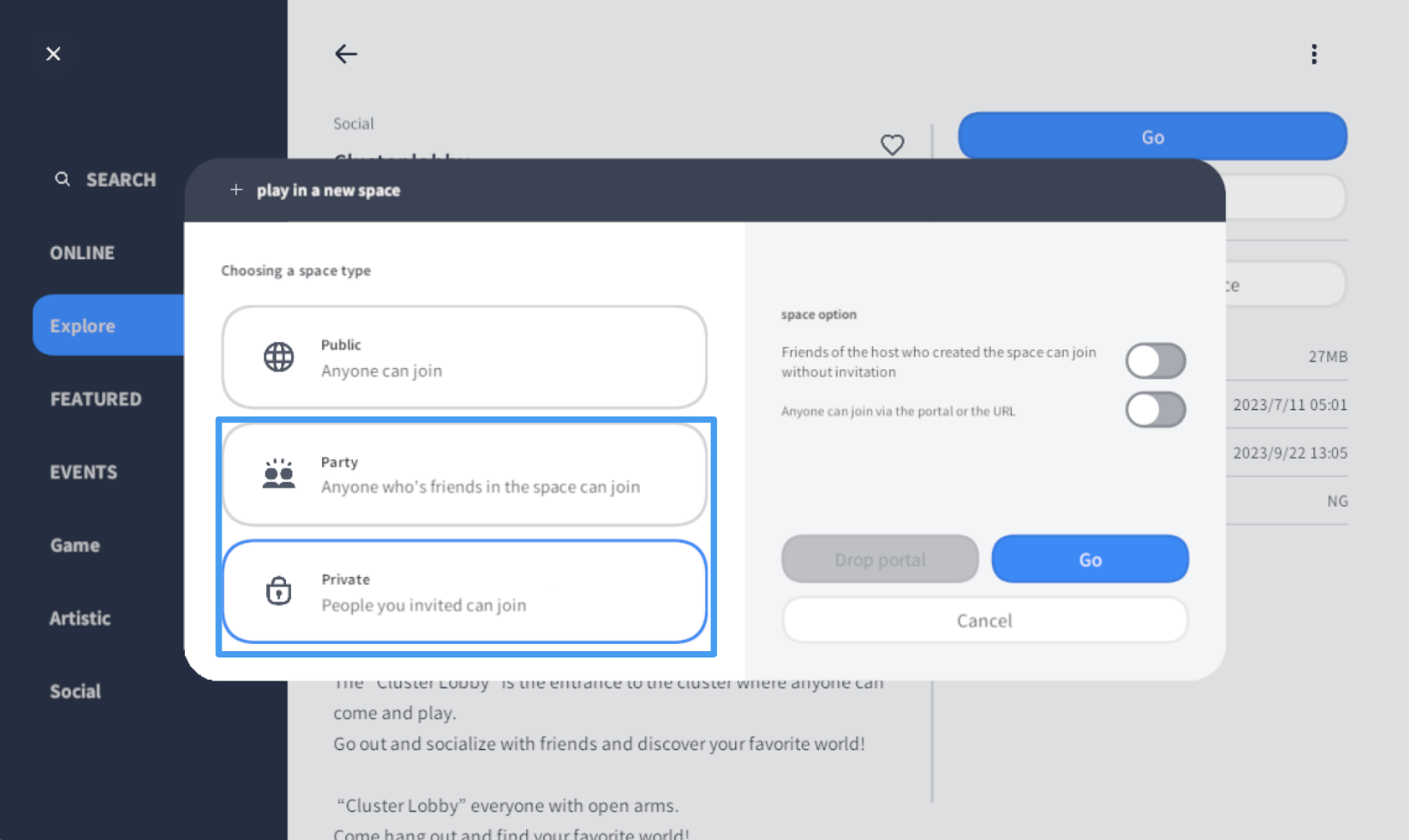 For details concerning Space type, please refer to the table at the beginning of this article.
Below is a description of the Private Space.
By default, only invited users can enter Private Space worlds, so portals cannot be placed
However, by turning on "Anyone can join via the portal or the URL", users will be able to set portals.