The Home world is your private world, up for crafting. In principle, no one but you can enter your Home, but you can invite up to three friends at a time.
The Home world is suited for when you want some alone time, or if you want to practice your controls.
How to enter Home
You can go to the Home world from the "Home" button located on the lower part of the Menu.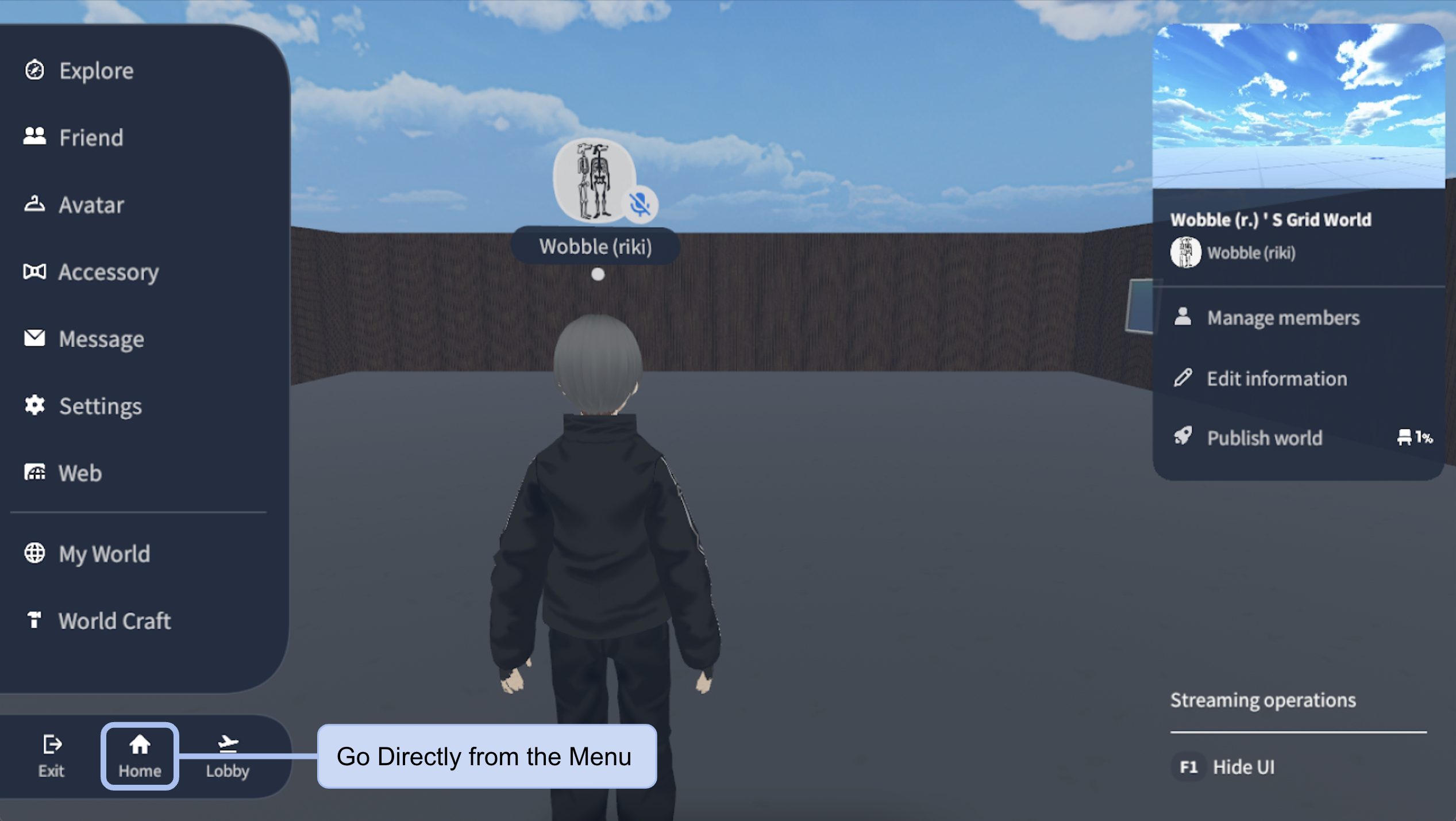 When you open the desktop version (as an application), you will automatically be taken to your Home world.