Group viewing is a feature that allows you to enjoyevents with your friends.
*Note: This is a feature for users; staff and guests cannot use it.
When you move to group viewing, a dedicated URL will be copied to your clipboard. By sharing this URL to your friends via SNS, you can join the event space with up to 10 others.
Press the button indicated by the boxes in the images below to move to group viewing. Choose "Move to group viewing" to transition and get the dedicated URL.
Users who are part of the same group viewing can use their microphone amoungst themselves. On the other hand, to other participants, members joining via group viewing will not be visible.
PC/Mobile versions
Open the menu screen by pressing the triple-line icon on the top left.
Once your menu screen opens, you will find "group viewing" under the event UI on the right of your screen.
(Image from PC version)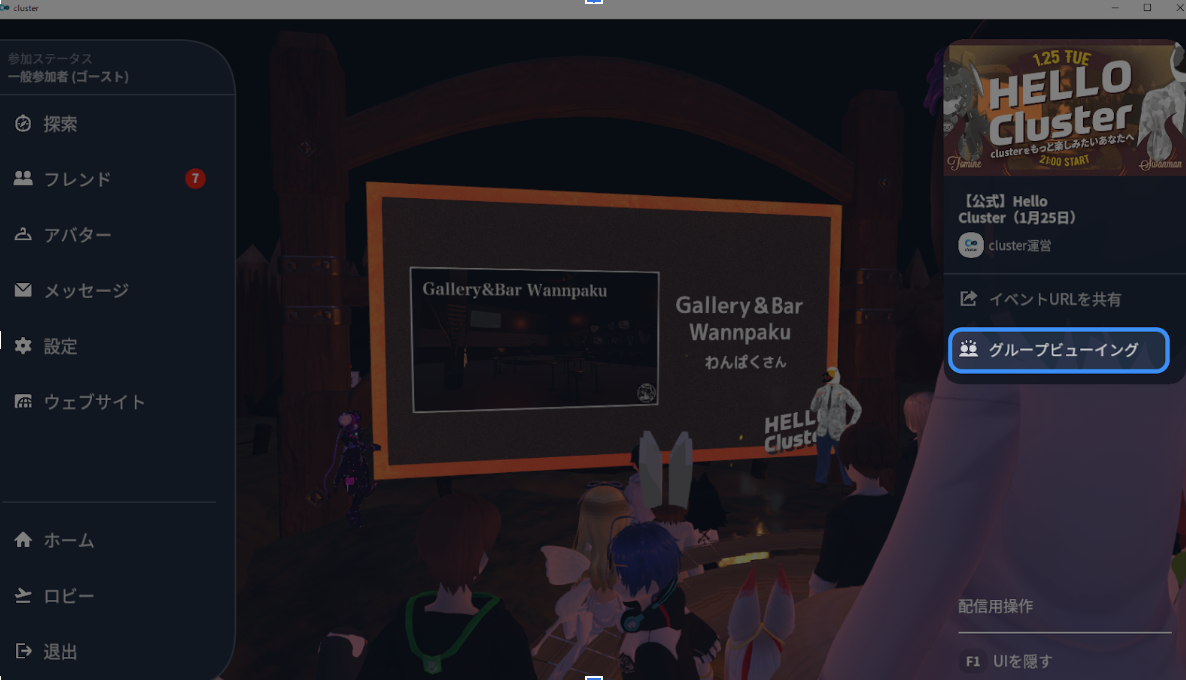 VR version