The following are default event spaces that can be used if you are hosting an event on Cluster.
For every event space, the spawn point (location where you enter the world) for staff and for general users is different.
Lecture Hall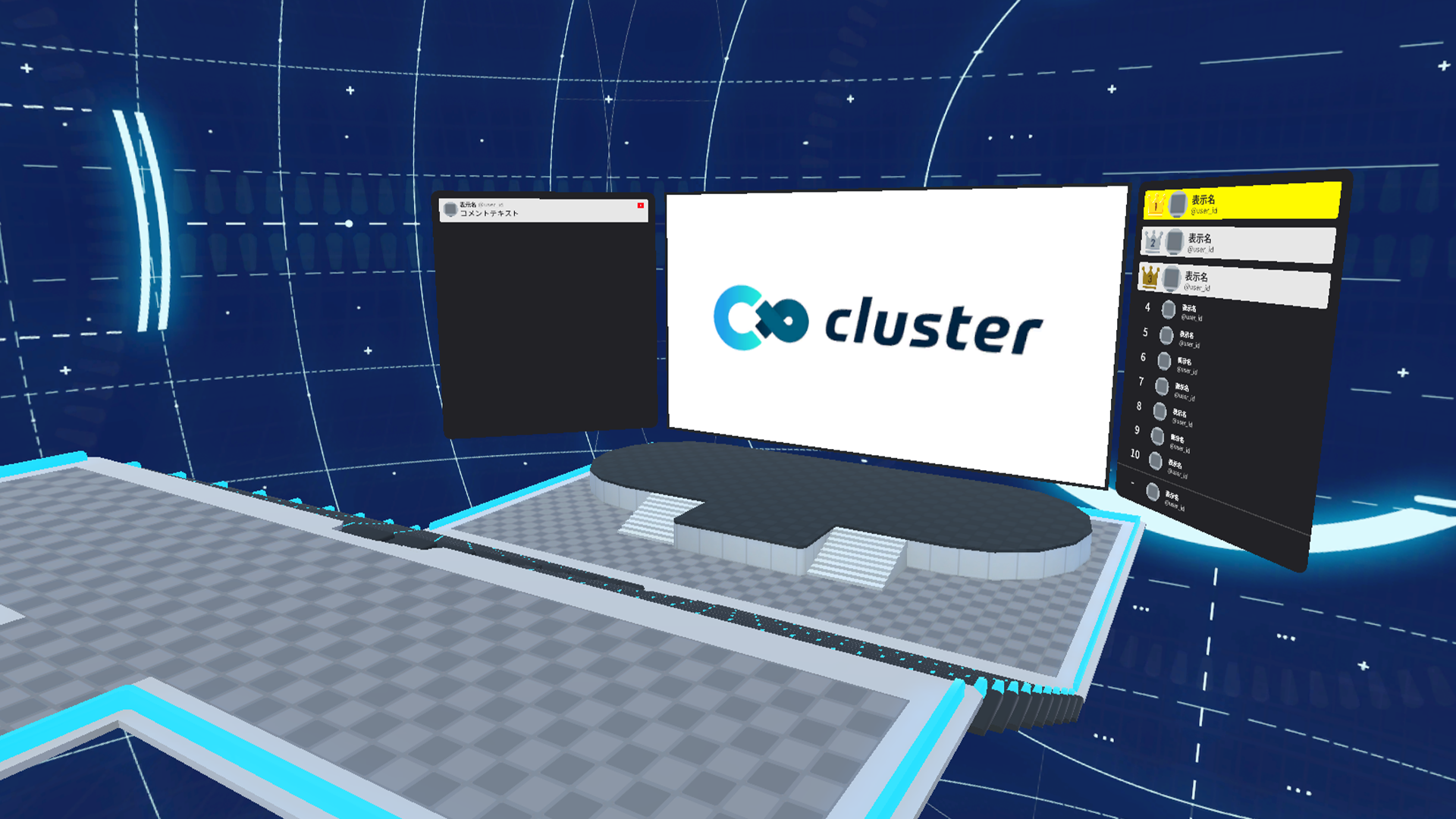 The lecture hall has a large screen, and is suited for presentations and lecturing.
Conference Room
This space is smaller than the lecture hall, making it suitable for presentations and lectures of a reduced size.
Office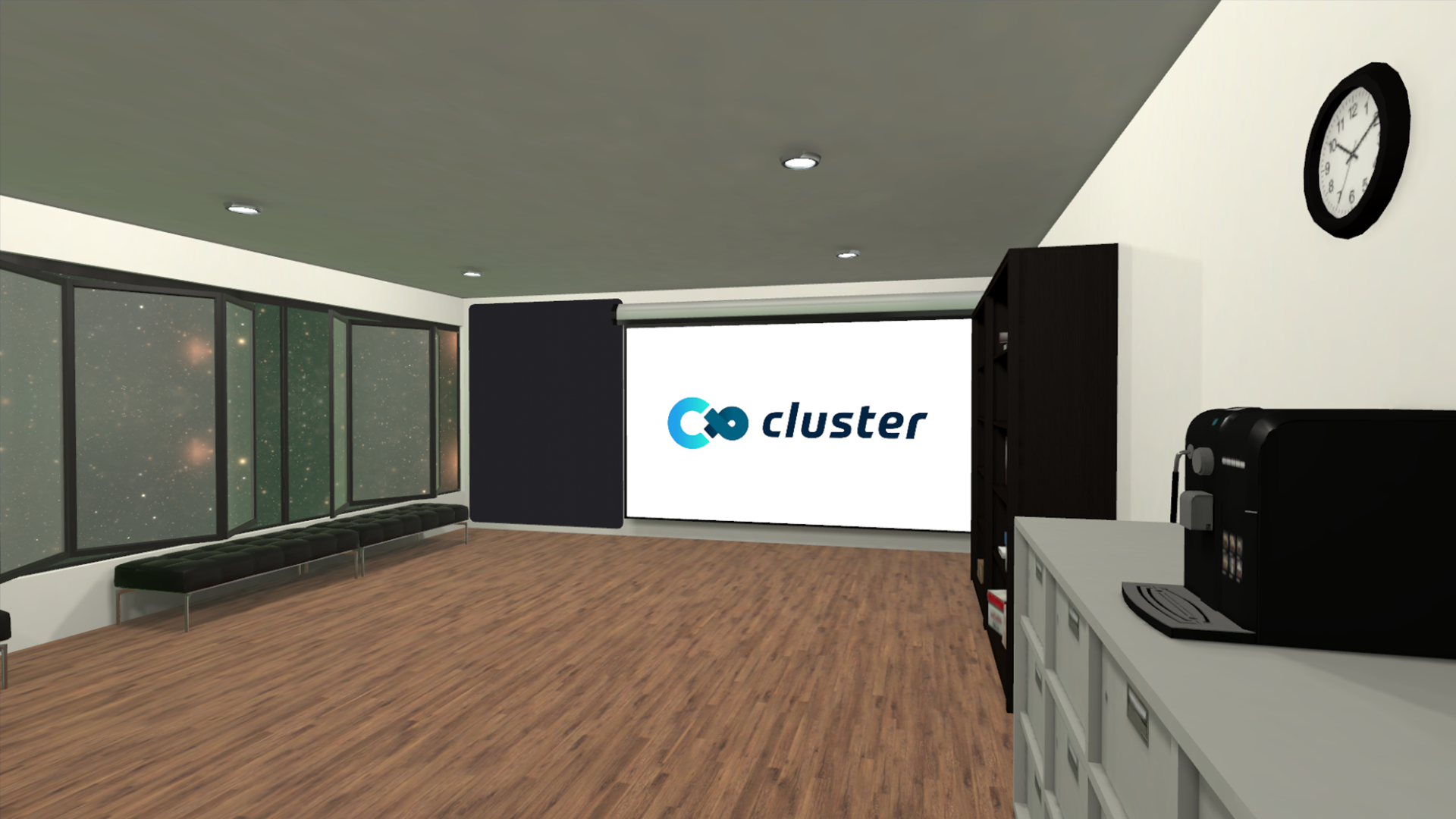 This is a relatively small space where the speaker is very close to the participants, making it suitable for work meetings.
Deep Space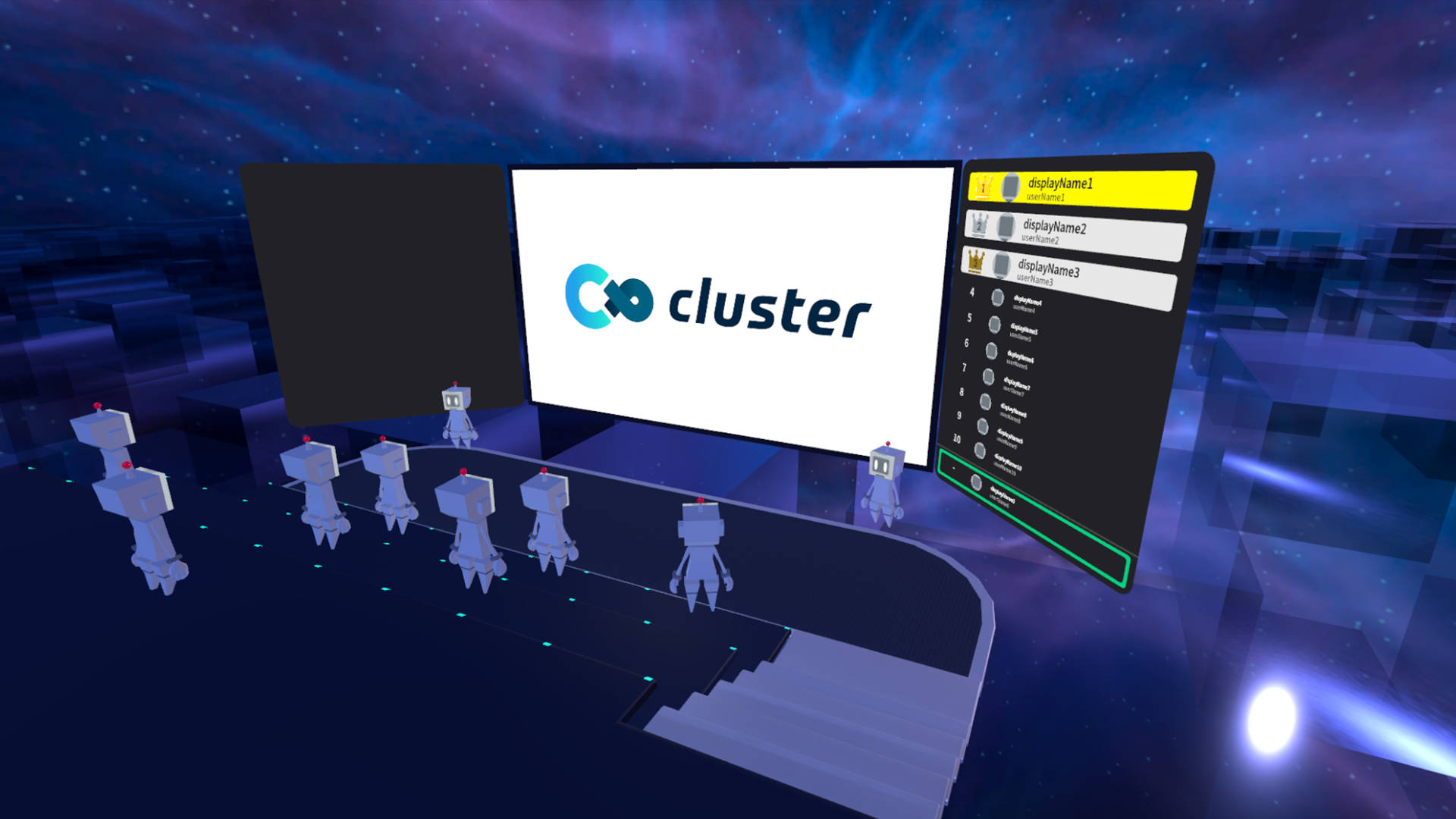 This space is like the Lecture Hall, but more suitable for smaller numbers. The darkness helps the participants focus on the screen.
Japanese-style Room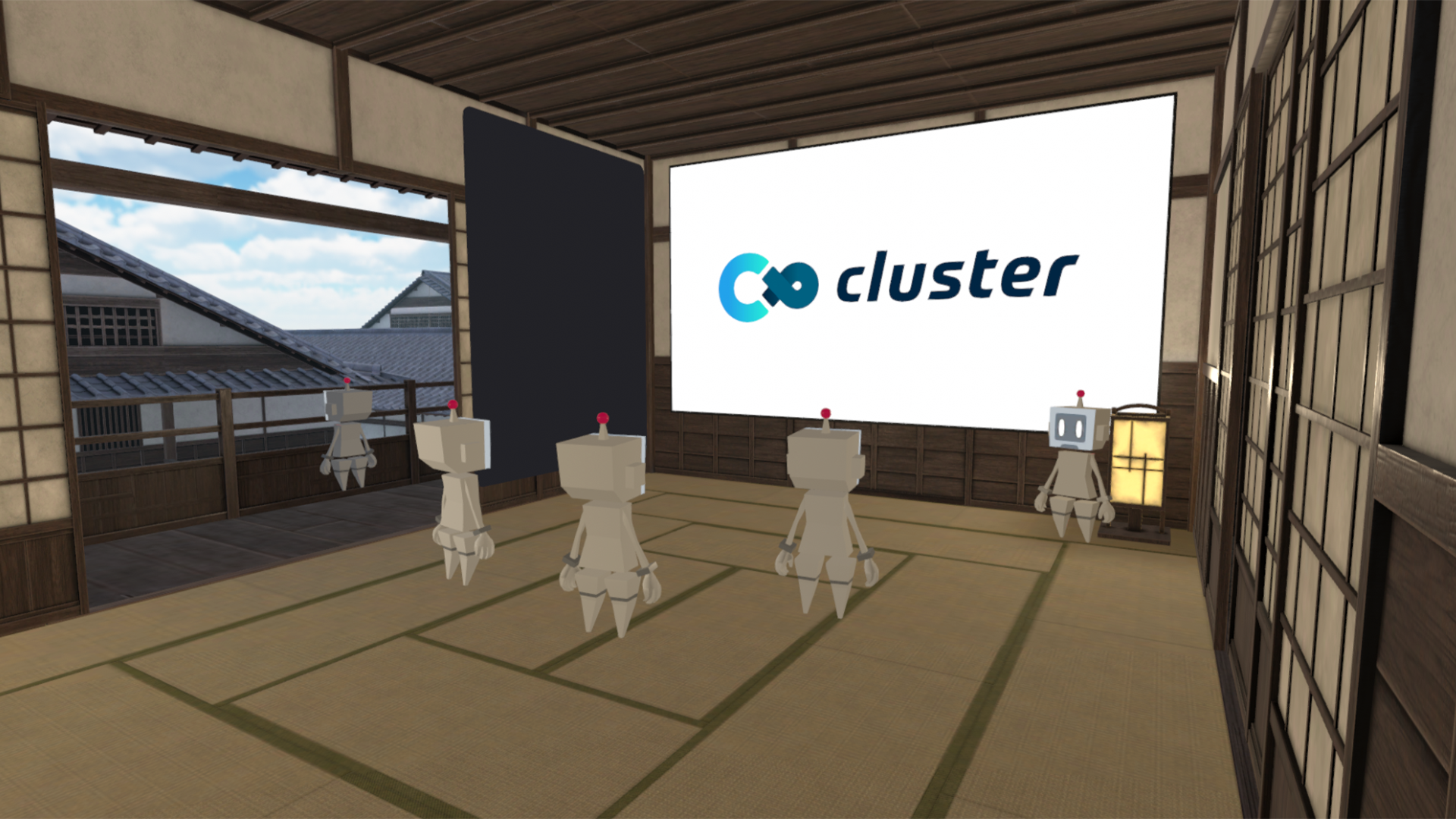 This is a space mimicking a Japanese-style room, much like ones you would see in historical dramas. It is a small space suited for smaller numbers.
Water Villa
This space is like a resort environment, suited for relatively smaller groups.
Mini Lecture Hall
For small presentations and lectures. It is a colorful and cute world.
White Hall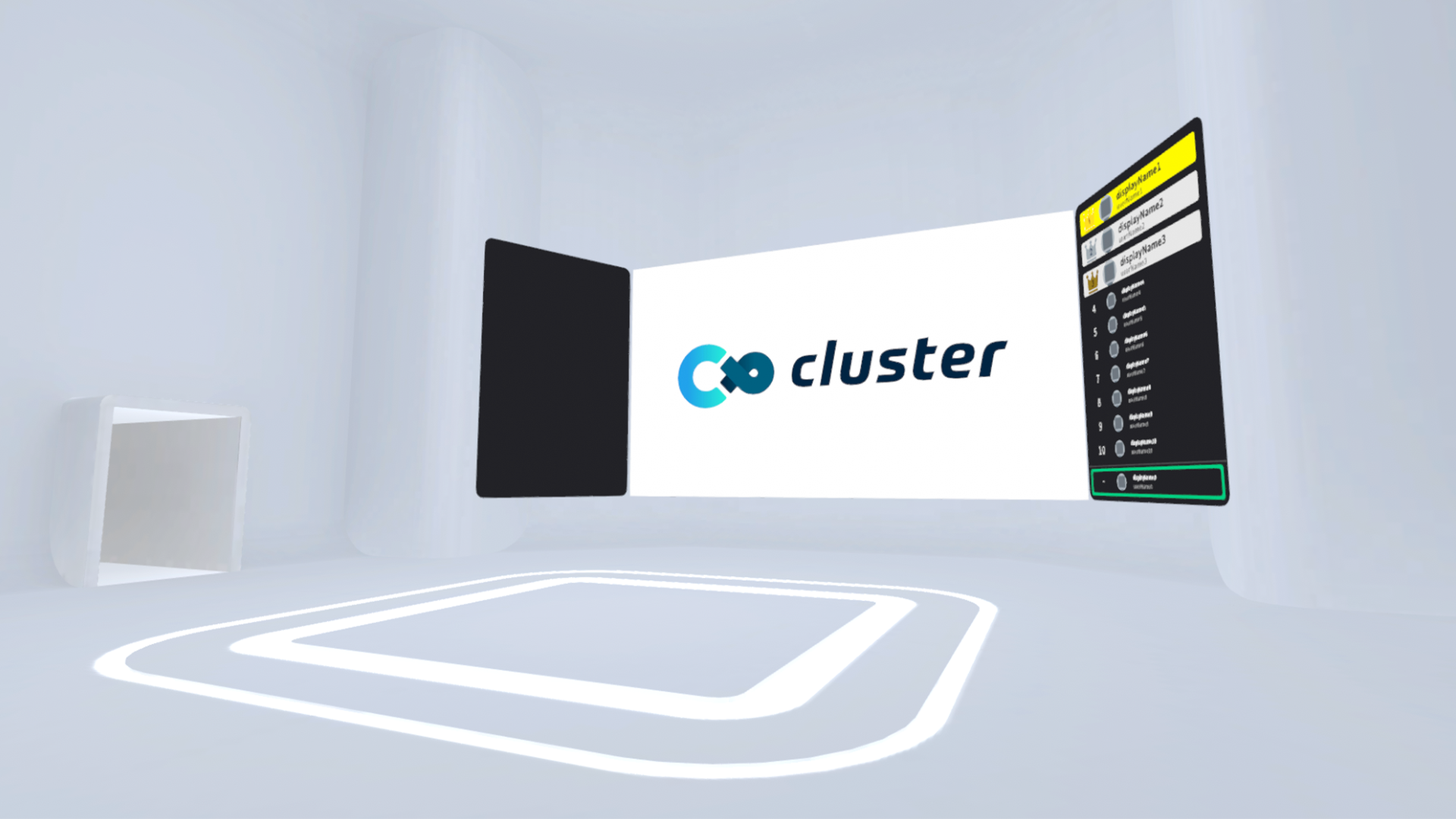 This is a white space. With the stage at the center of the world, it allows for increased interaction with the participants.
Resort-style Coastline Studio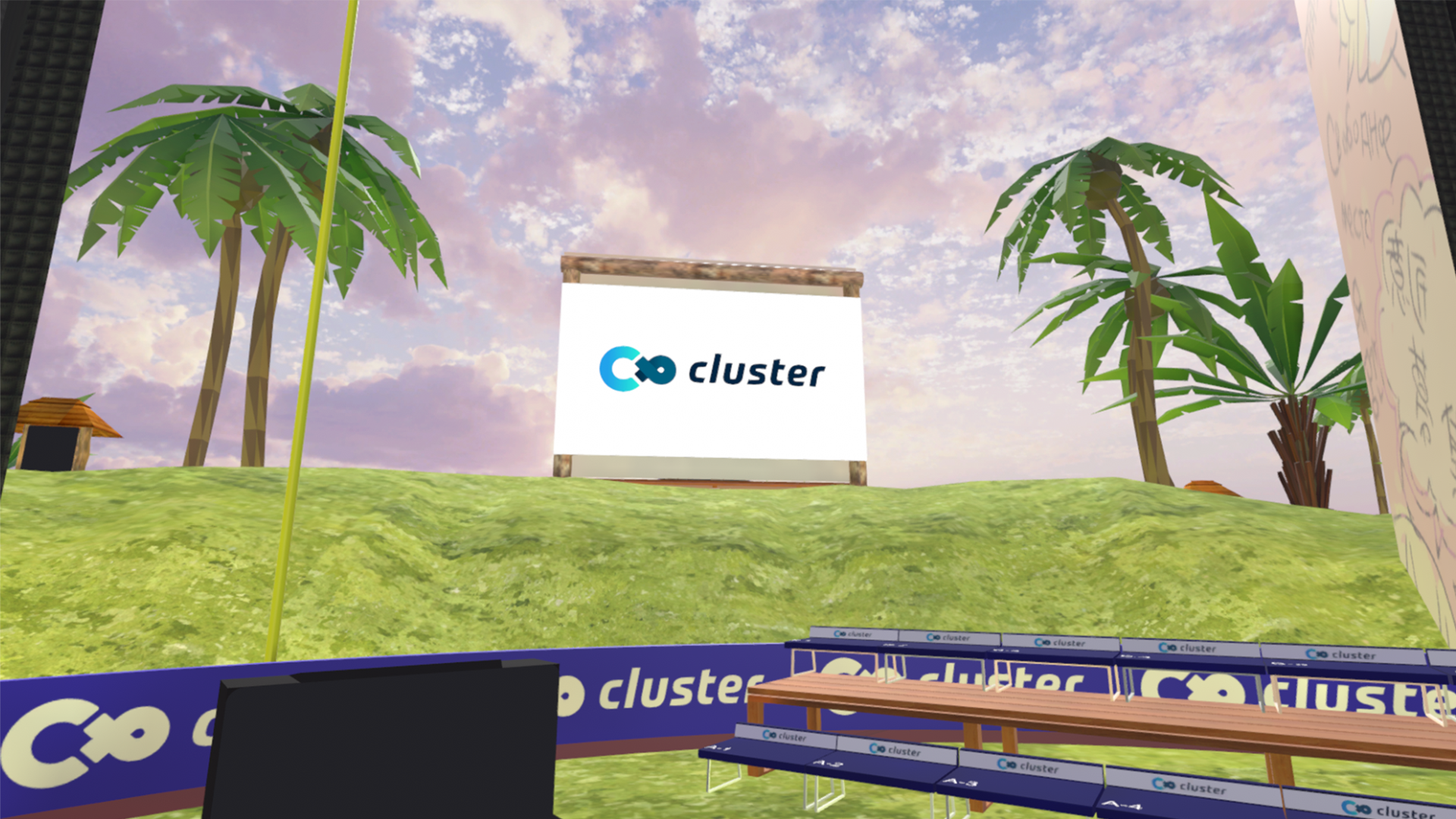 This is a resort-like environment. There is a presentation stand and platform, and you can use it for projects mimicking a TV program.
Trivia Hall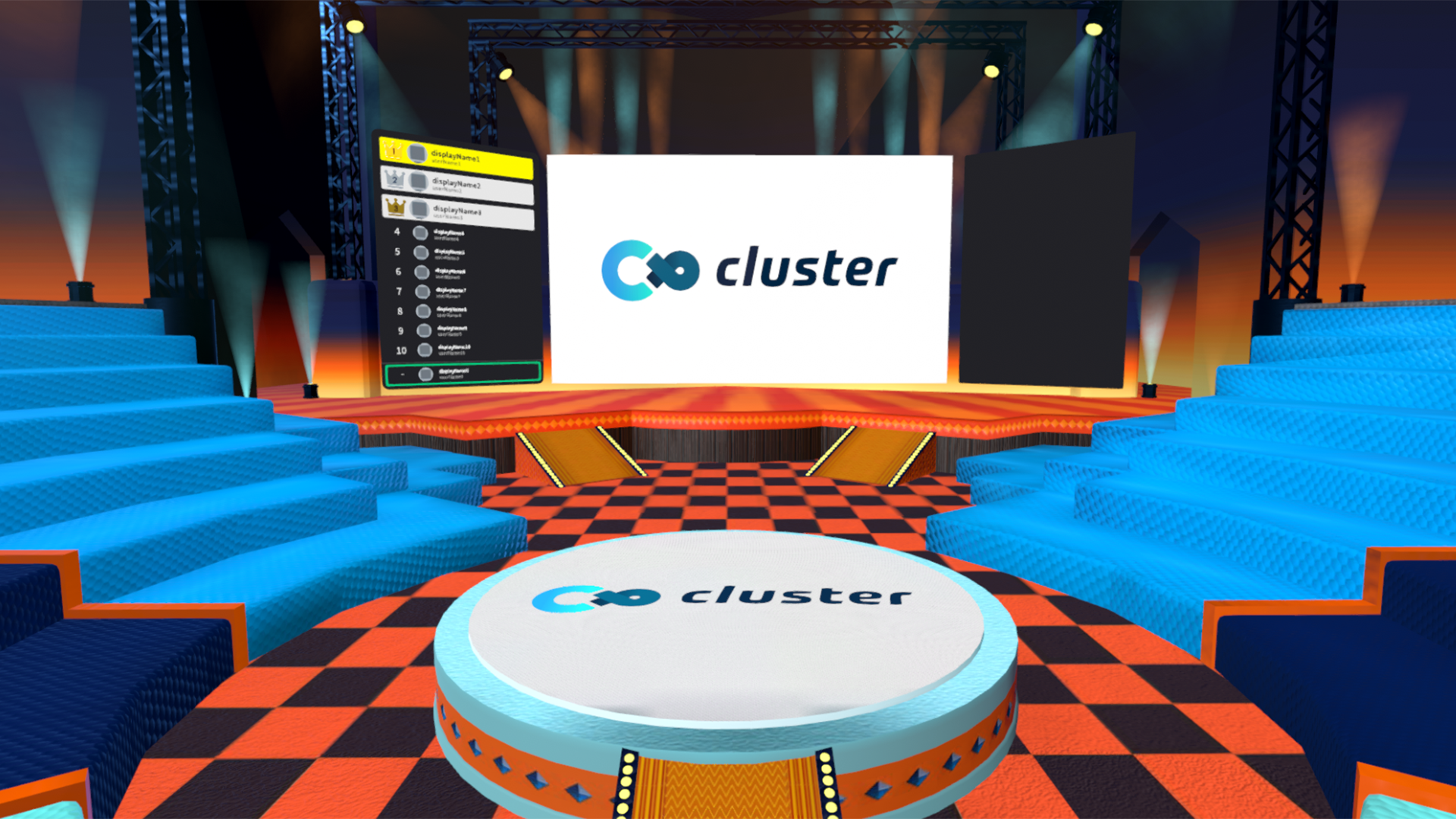 This is a quiz-show style space where you can host events similar to TV programs. The space in the middle is reserved for staff, making it inaccessible to participants.
In this world, you can also use a gimmick by Web Trigger; the required JSON file is provided at the end of this page.
Live House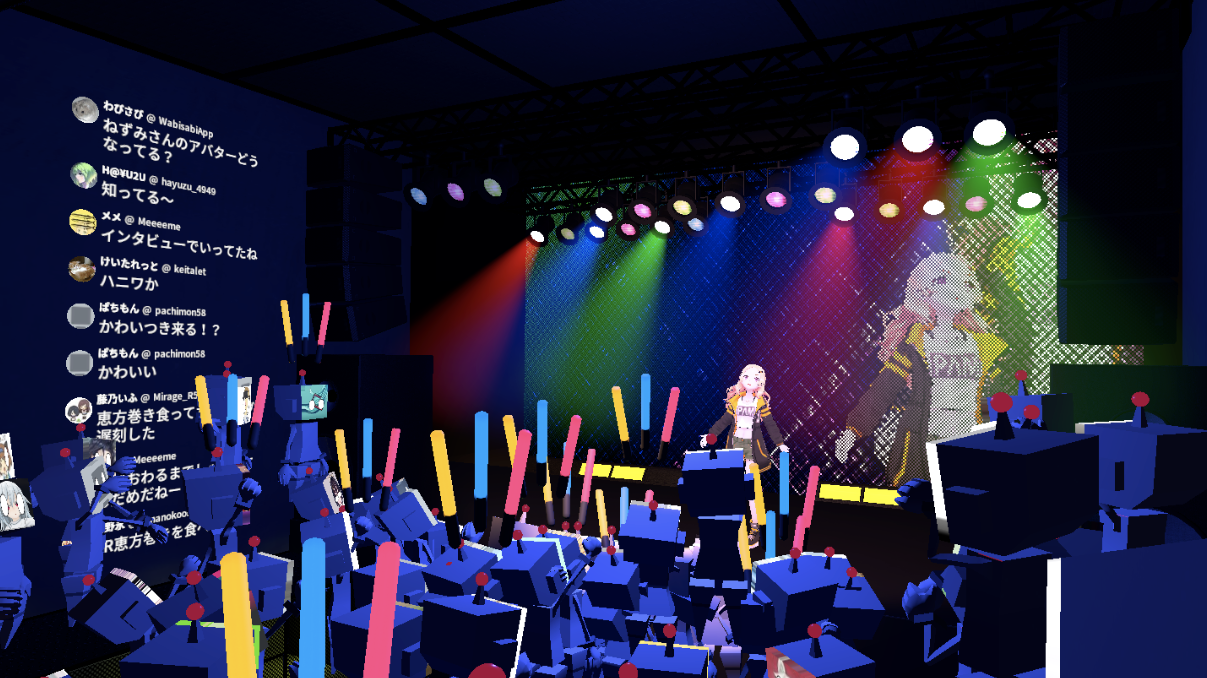 This is a space where you can hold live music events. When you play music, the stage lights will light up.
Fortune-teller's Mansion
This space mimics an old, extravagant, Western manor.
Sand-based Athletic Field (with a podium)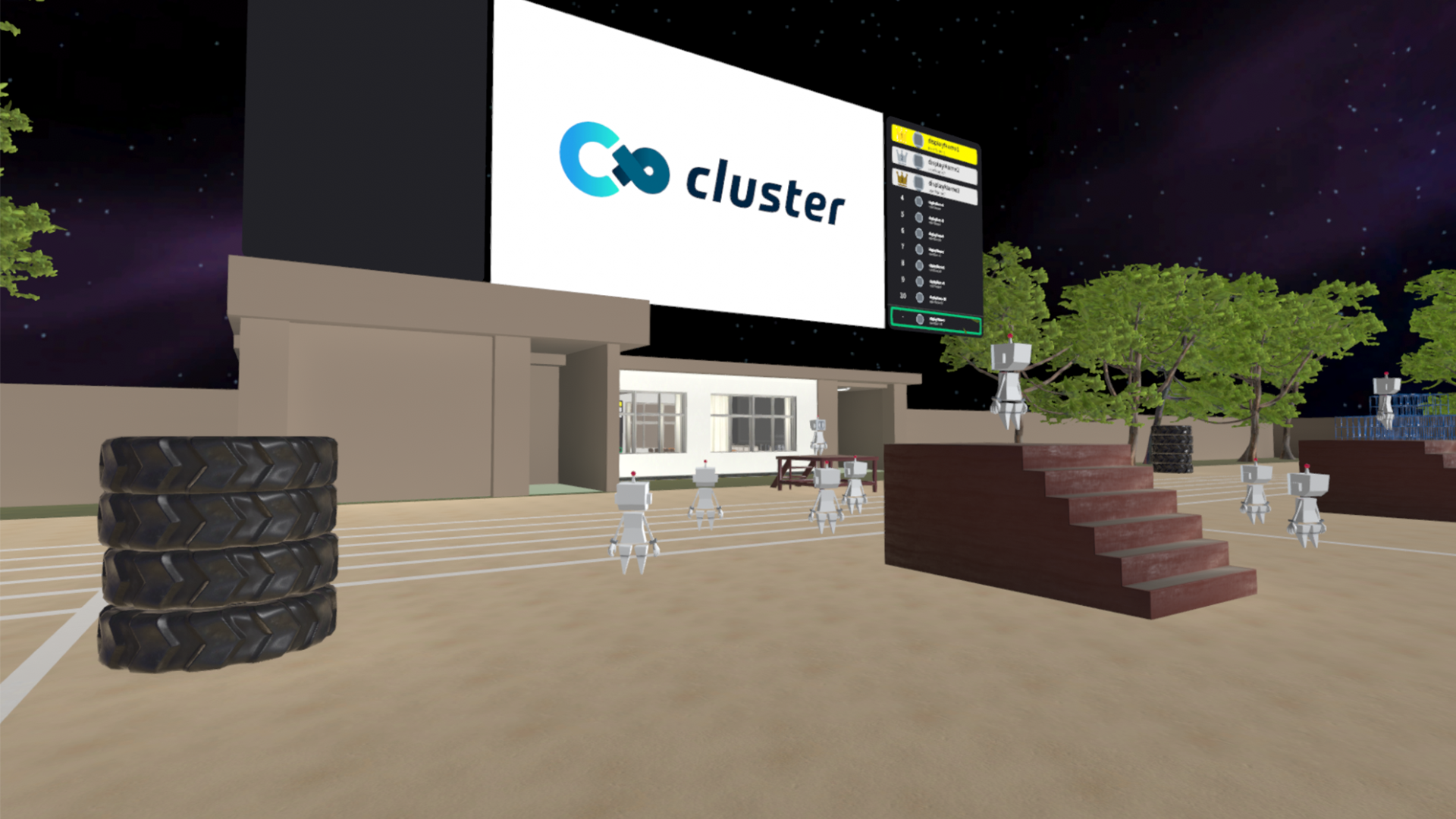 This is a co-joint space where the half-open classroom leads straight into the athletic field. The classroom is smaller to facilitate meetings, whereas the athletic field can be used for larger assemblies.
Tropical Island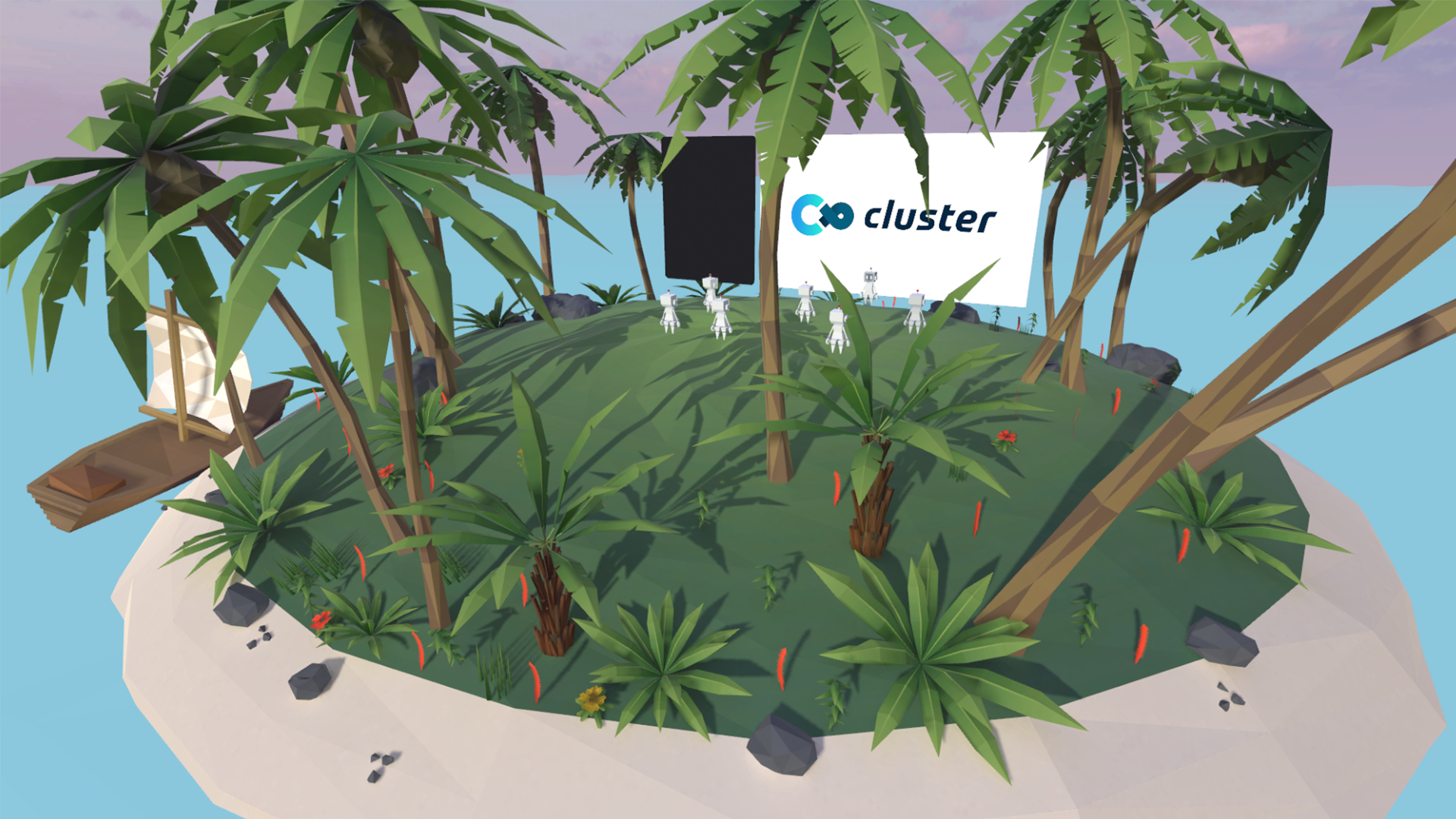 This is a space based on a deserted tropical island, suited for smaller gatherings.
The following is the Web trigger settings file (JSON format) of the Trivial Hall.