Cluster, Inc. has a blanket contract with JASRAC and NexTone, making it unnecessary to write individual contracts or pay fees for using self-prepared audio. However, there is a need to register the International Standard Musical Work Code for audio on Cluster when using songs under their management.
Work Code Registration Method
You can register work codes from the Cluster website.
From the Cluster home page, click on your won profile icon on the top right and select "Music Registration".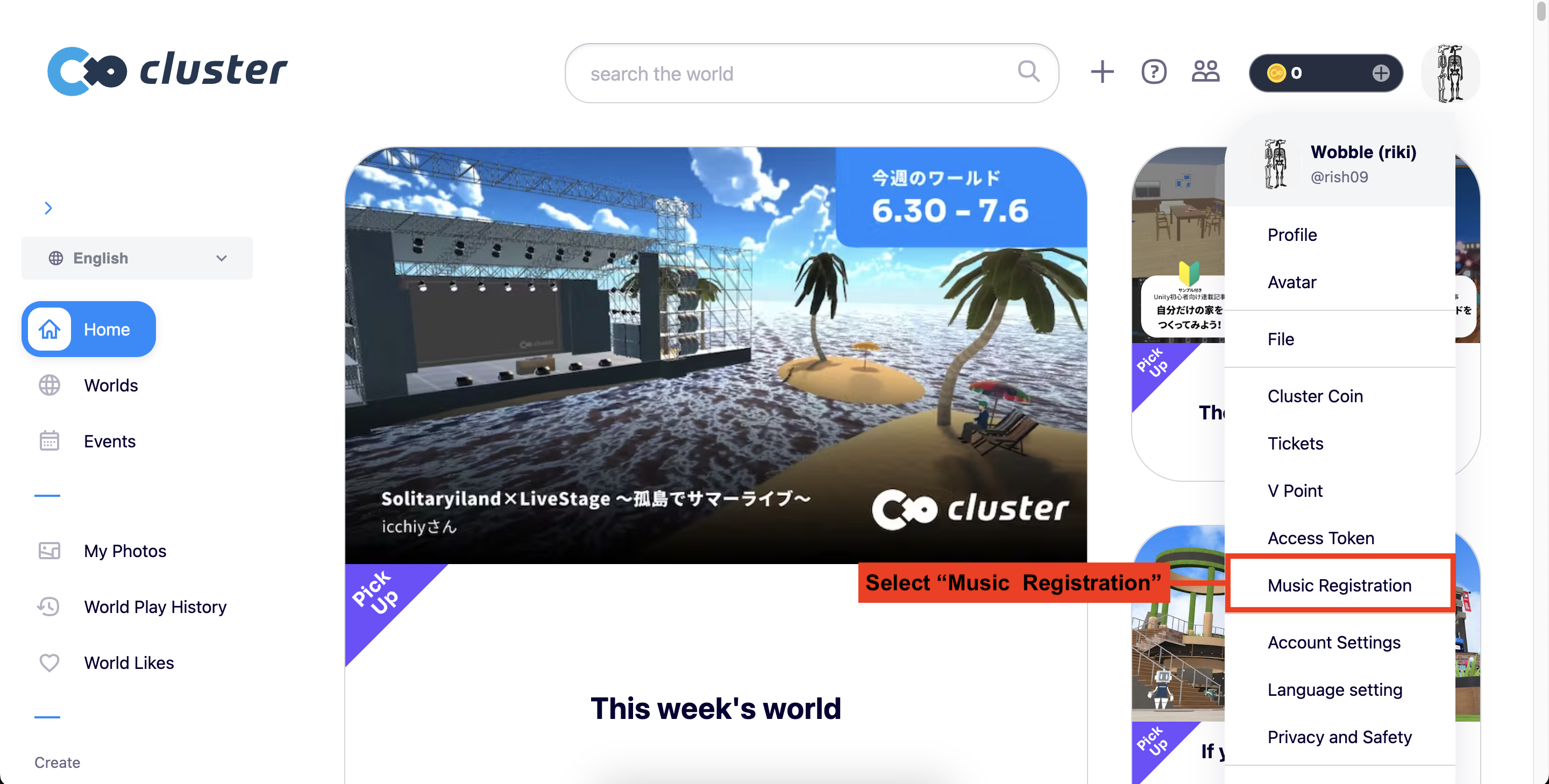 You can also do so from the event editing page.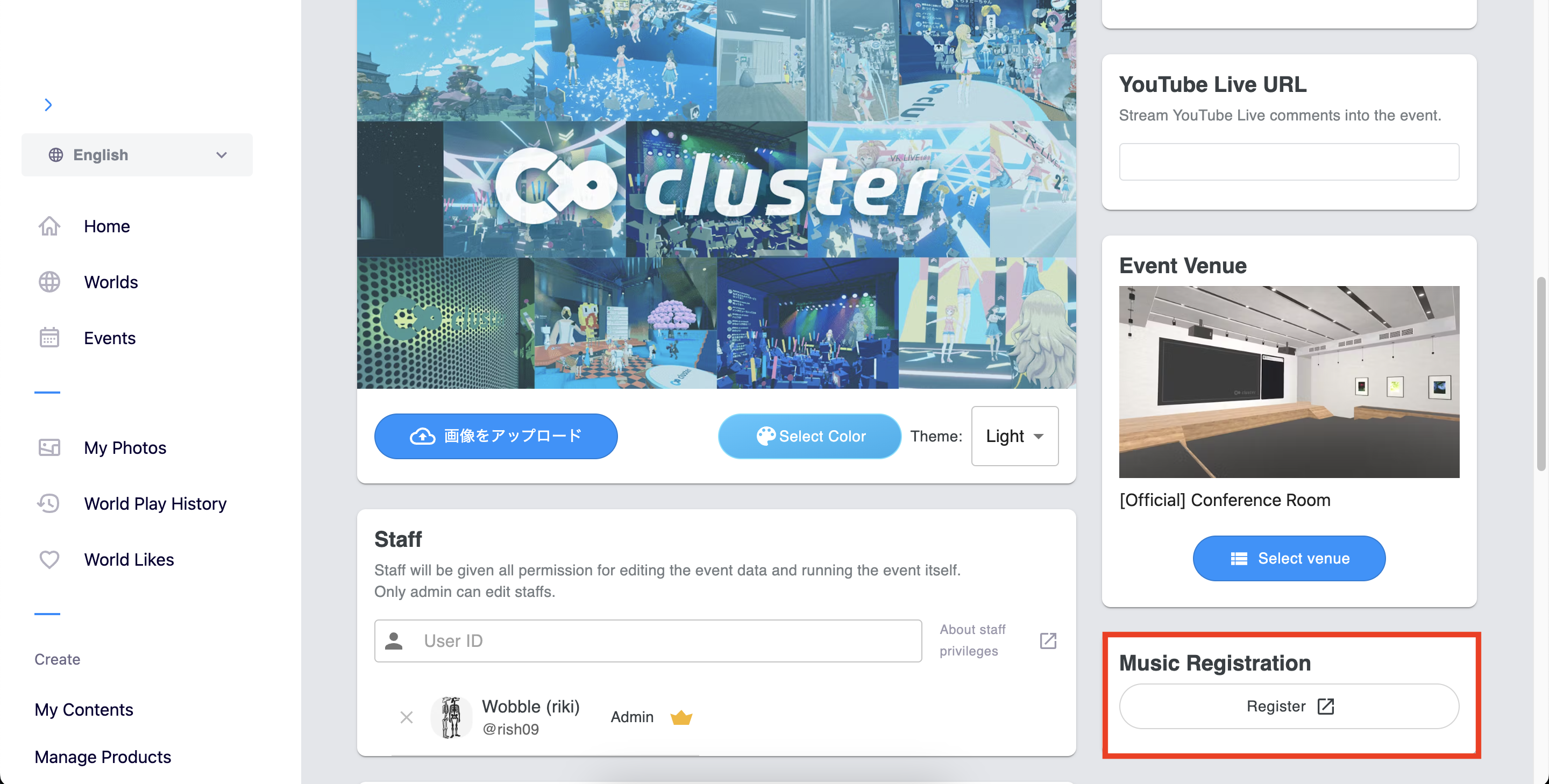 From the Music Registration page, click on "Register".
Select the usage scene: "Songs used in the event", "Songs embedded in the world", and "Songs used in the world" and enter the necessary information. (Depending on the scenario you will be asked to fill in different information.)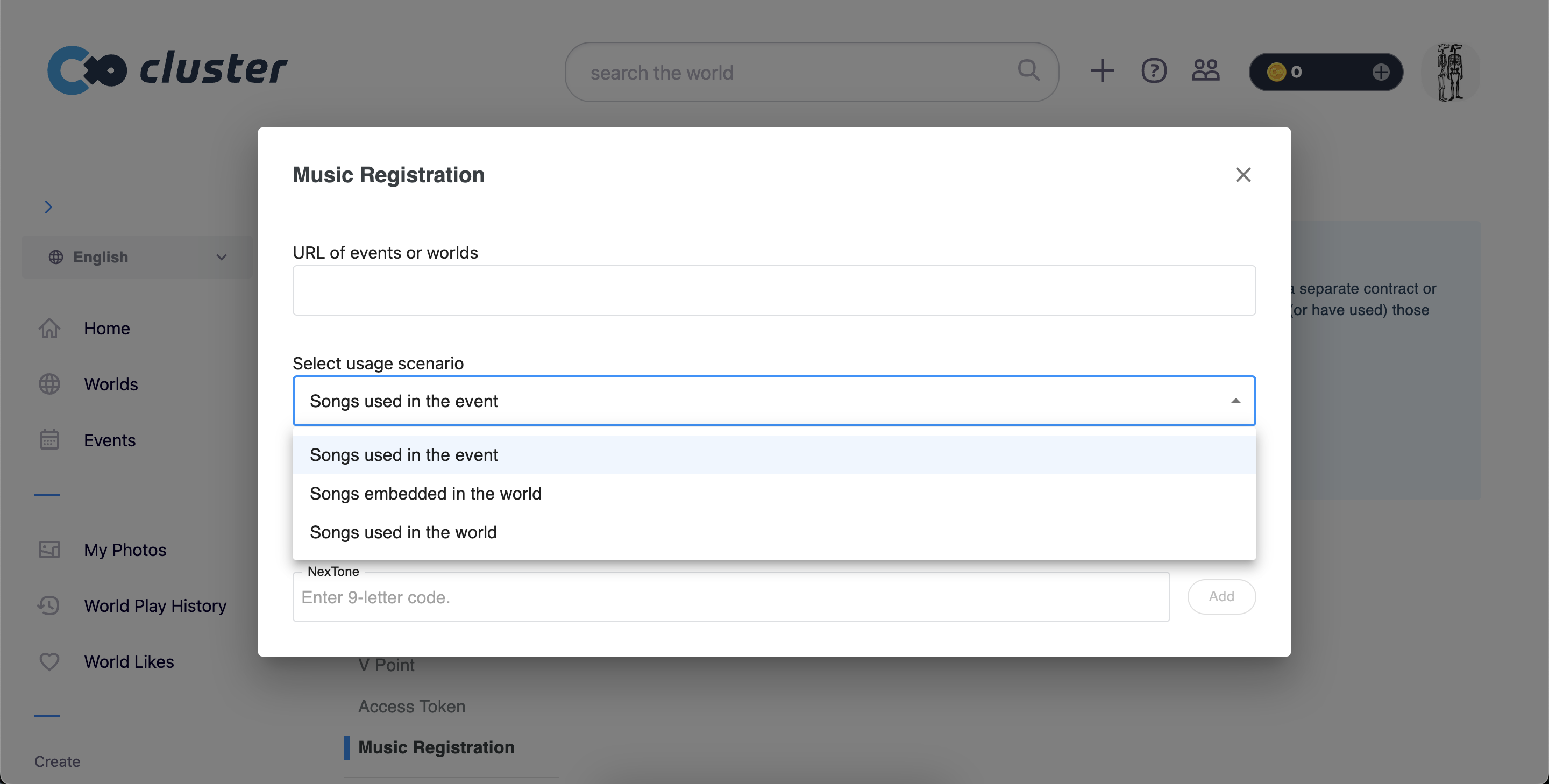 The Music You Can Use
A capella and instrument live performances
Songs and background music using audio performed by yourself
Songs and background music using licensed audio
In addition, music under the management of JASRAC and NexTone can only be used in Cluster only if the interactive streaming category is managed under the concerned organization.
For more information check the JASRAC and NexTone website.
Cases Necessary for Separate Approval
The use of music data called master recordings (such as commercially available CDs and streamed audio) will necessitate approval from a separate party (e.g. record labels).