Smartphone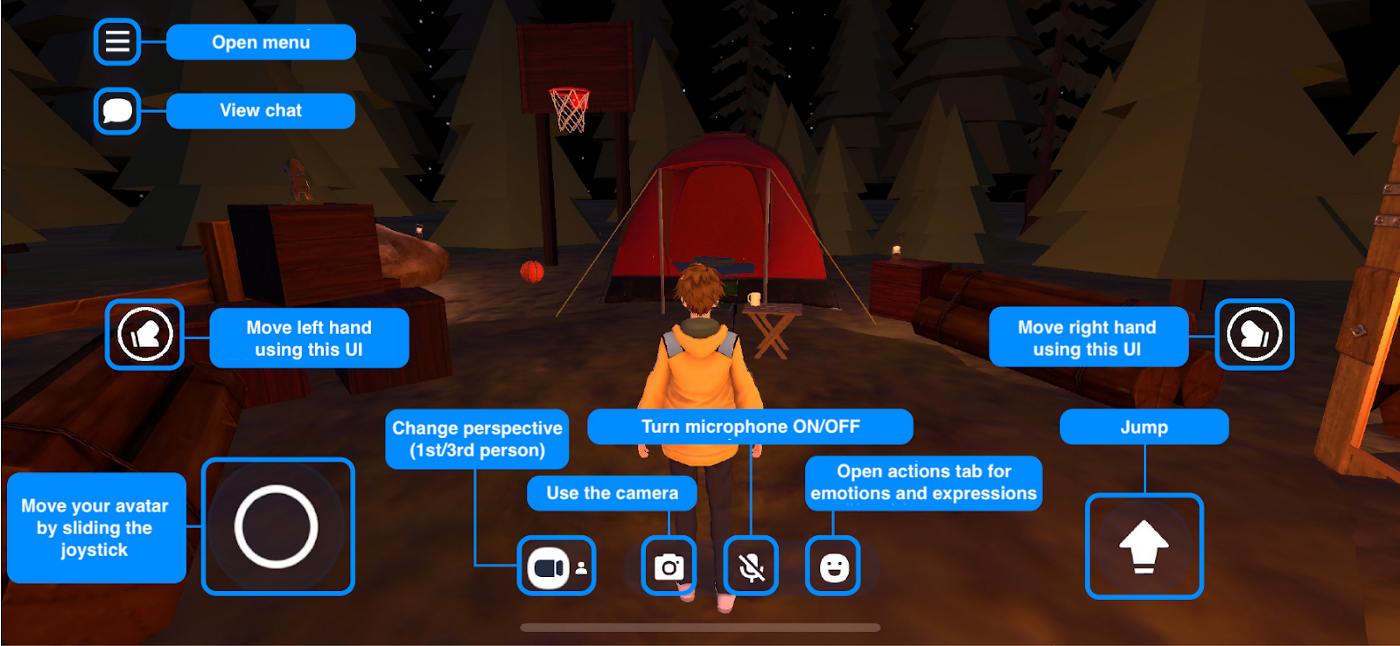 To move, use the joystick (the white circle) on the bottom left of the screen. Small movements will move your avatar slowly, while large movements will make it go faster.
The direction you are facing can be adjusted by sliding your finger over the screen, at any point where there are no other controls.
Desktop
Your avatars movements are managed by the following keyboard controls:
| | |
| --- | --- |
| W | Move forward |
| A | Move left |
| S | Move back |
| D | Move right |
| Space  | Jump |
| Q | Let go of item |
| Esc | Undo mouse lock |
The direction which you are facing can be adjusted by left-clicking while moving your mouse.
VR
You can move by using the control stick (Oculus Rift/Quest 2) or by using the controller left of the touchpad (HTC Vive). Movement speed can be adjusted to an extent by how much you tilt the control stick or how far towards the corner you press on the touchpad.
To change the direction you are facing, you can either physically turn your head to look around, or use the control stick (Oculus Rift/Quest 2) or touchpad to the right of the controller (HTC Vive).
The jumping motion is done by the A button on Oculus, and by clicking the upper area of the trackpad on the right for the HTC Vive.
You can also grab items by pressing the grip button while pointing in the direction of the item. You should see an outline if you are close enough in range to grab the item.