You can communicate with others by using the "Emote" feature in the Desktop and Mobile version.
When using an emote, you can take actions linking facial expression and movement of the avatar.
Usage
From the menu bar select the emote icon to open the "Emote" menu.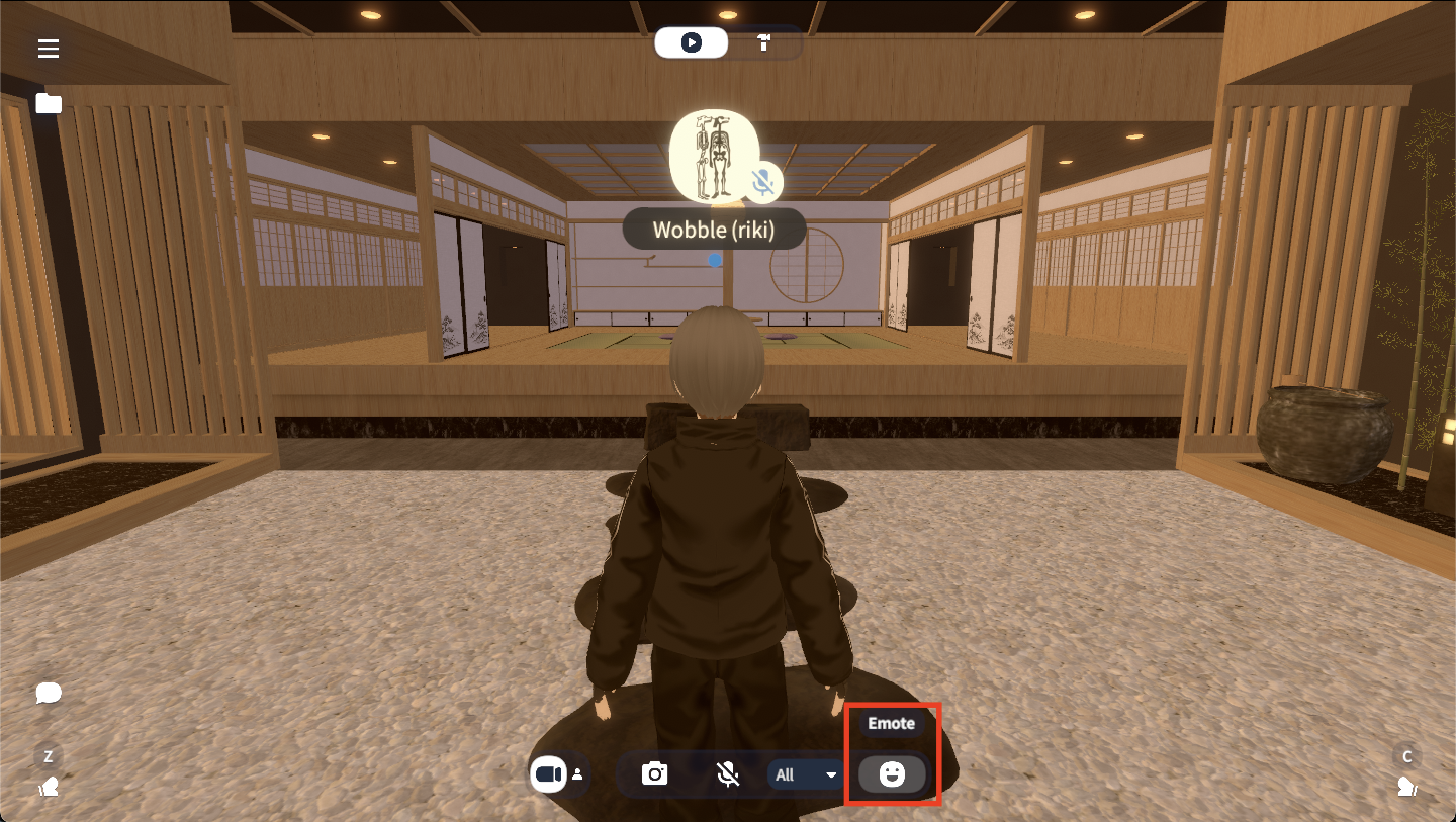 The emotes should appear on the right-hand side. Select an emote.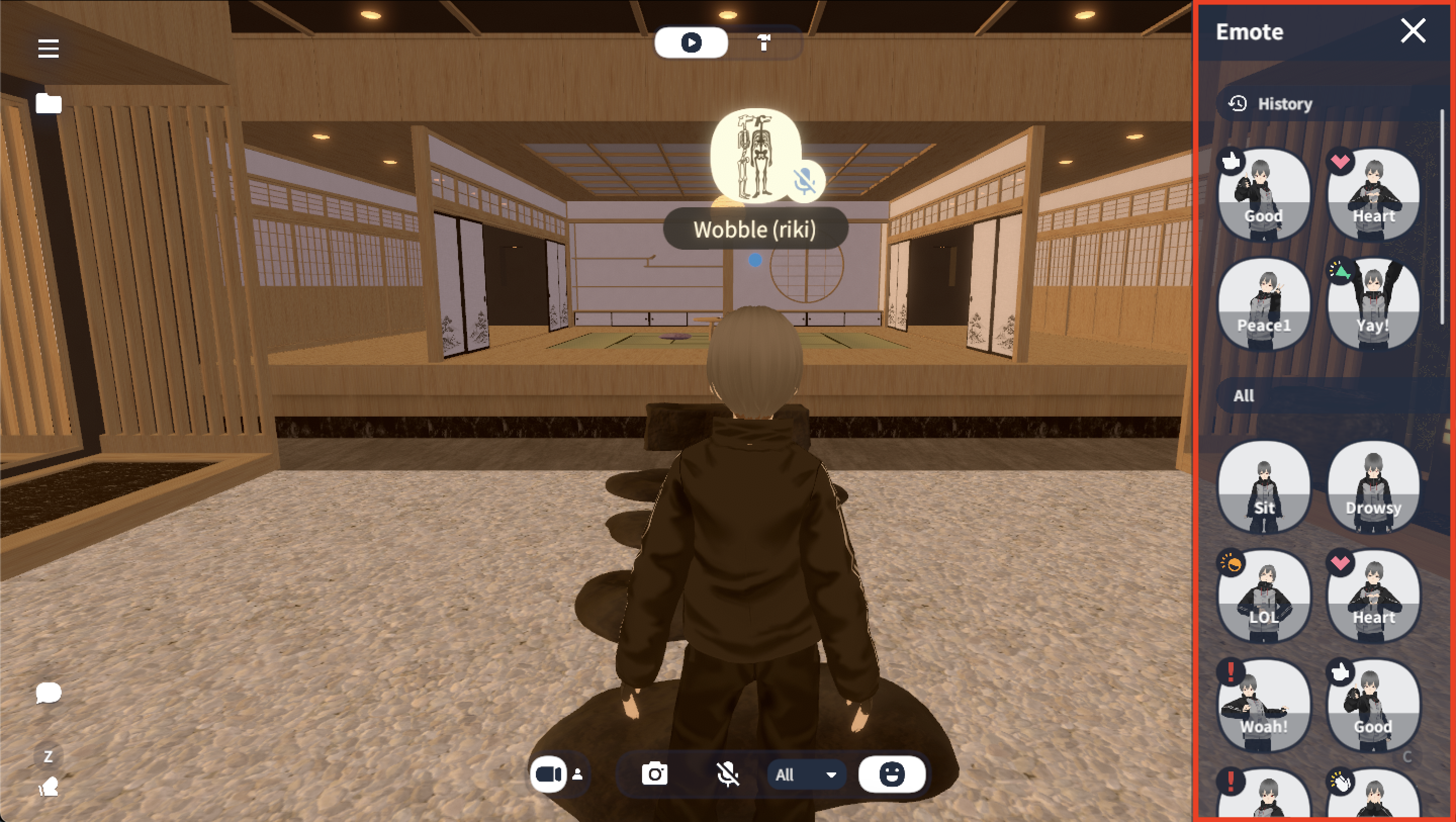 Emotes you used will be displayed in the "History" section. You can easily go through your past selections here.