AvatarMaker is a feature which enables you to create an avatar in the app. You can access it from the home world in Cluster.
To Activate AvatarMaker
As of November 2021, AvatarMaker may only be activated from the home world.
The home world can be accessed from within Cluster's worlds/events by going to the menu, or from "Home" in the mobile app version.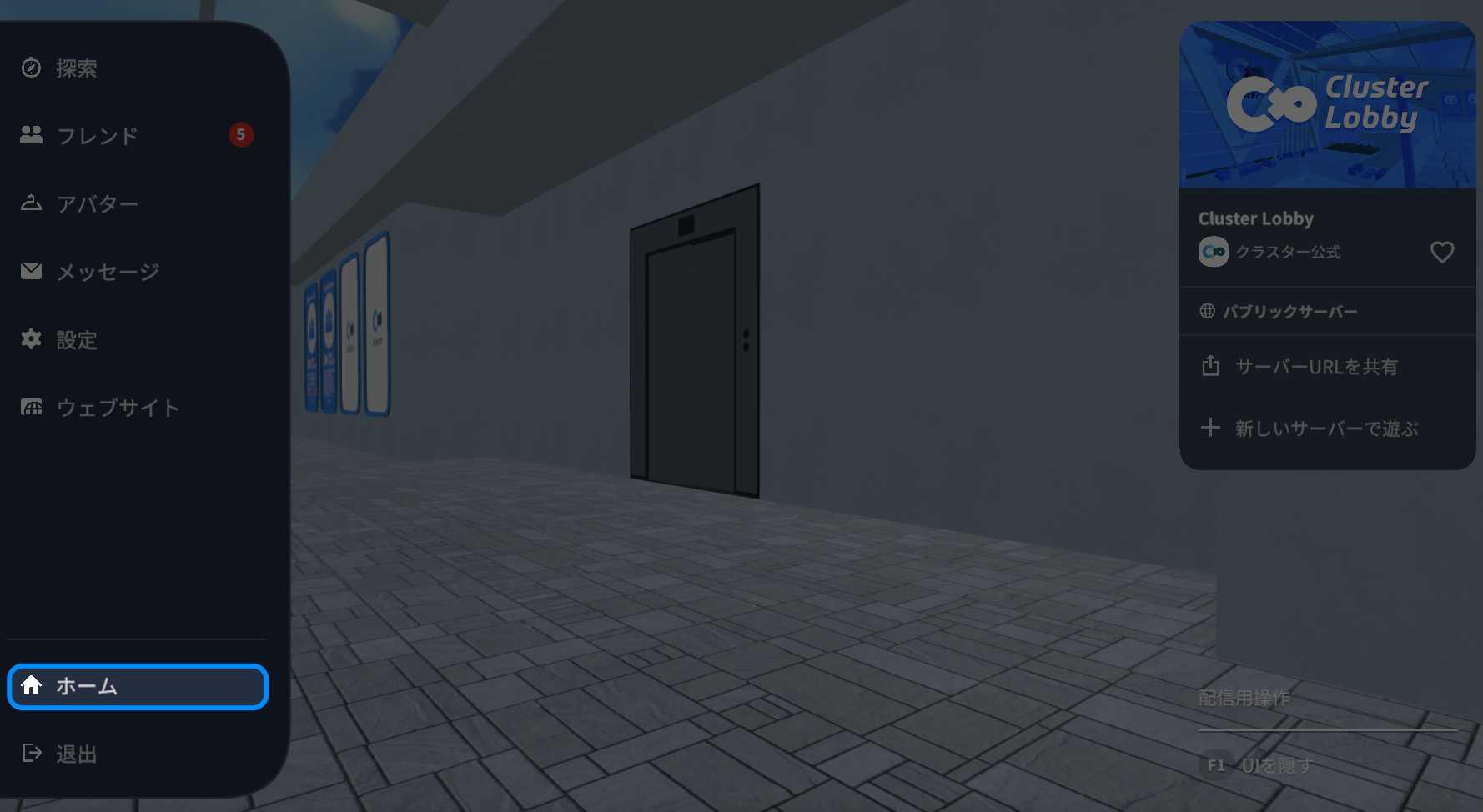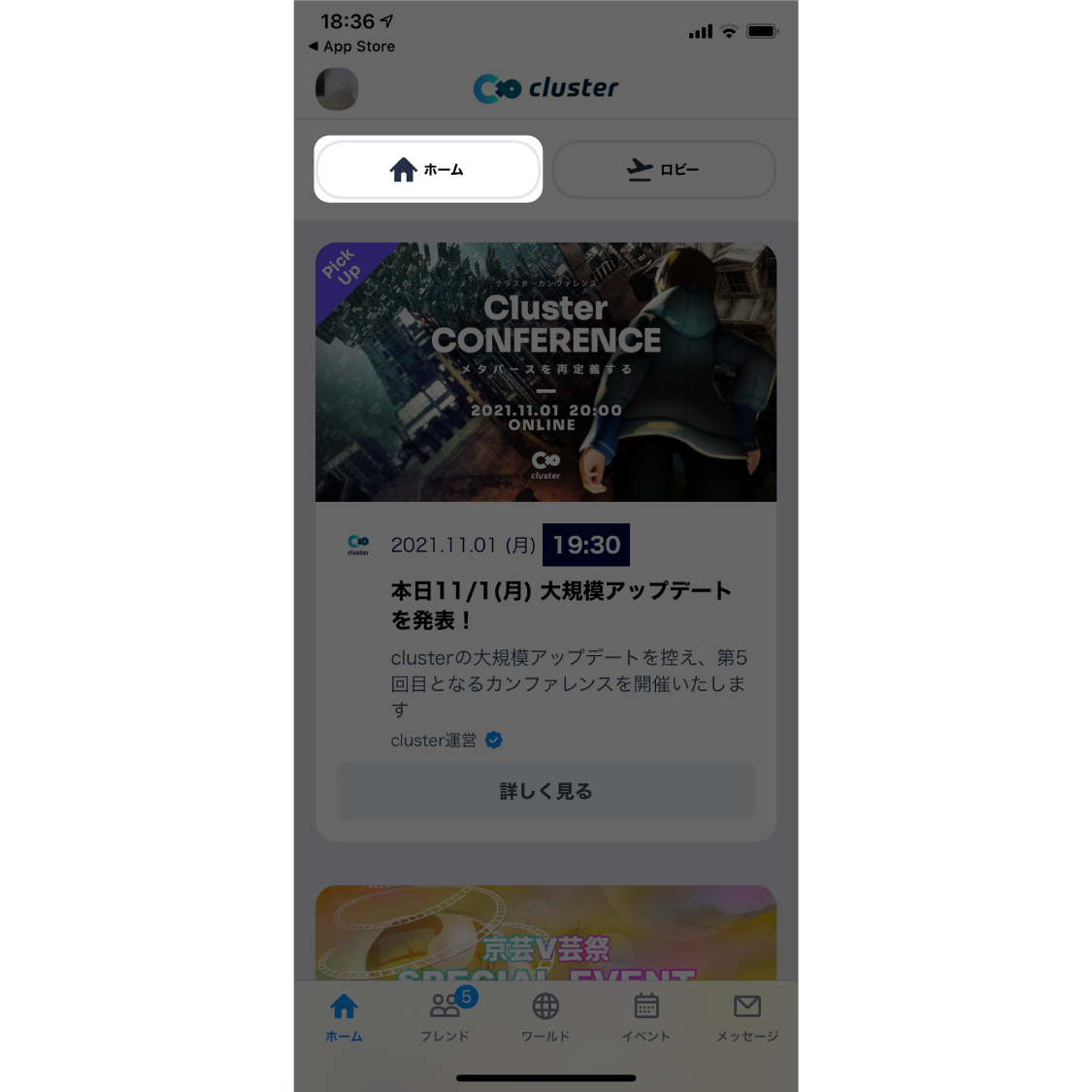 When you enter the home world, you will see a mirror in your space.
Proceed to the shining icon on the ground, in front of the mirror.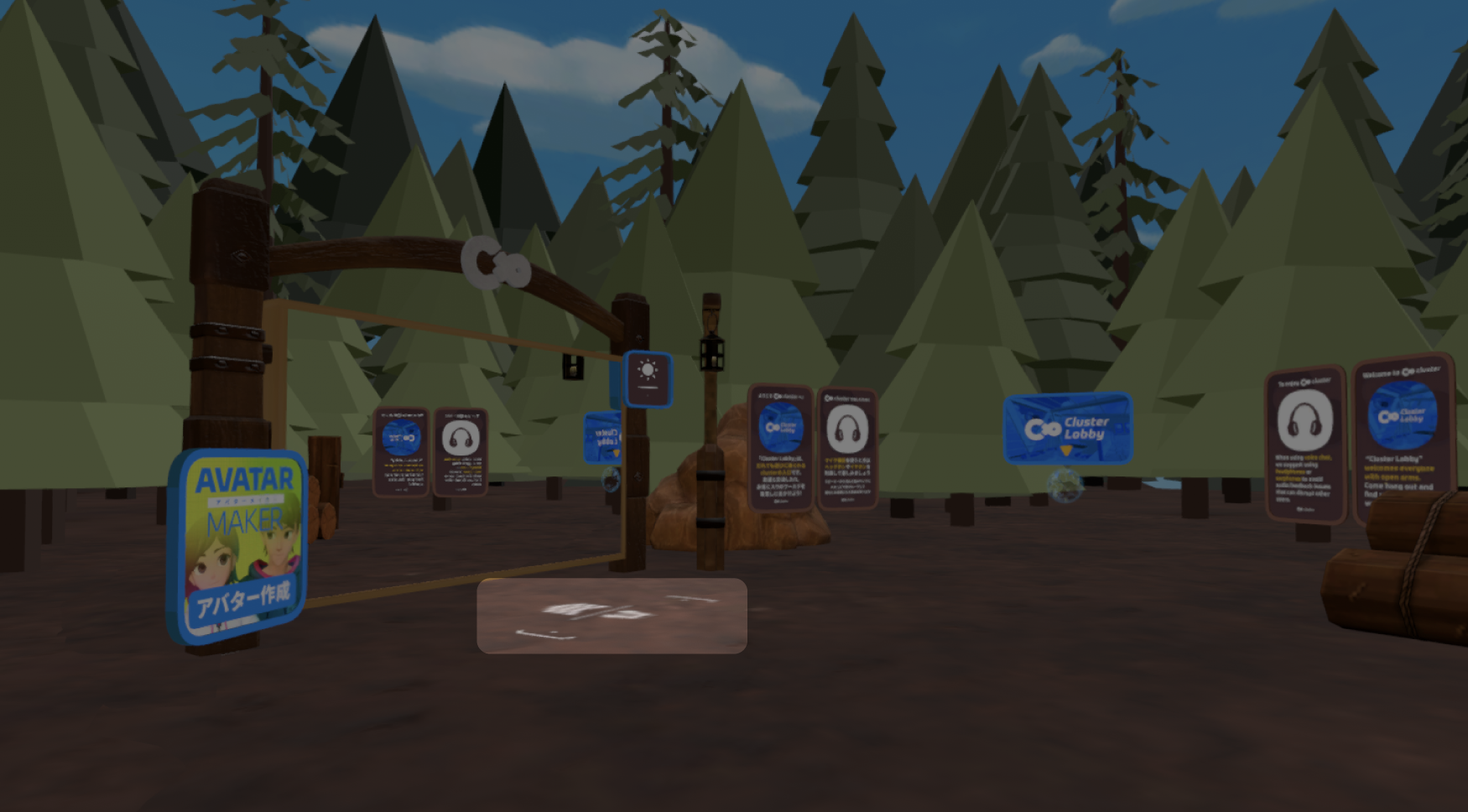 Stand on the icon and look towards the mirror.
Click on the icon which reads "AVATAR MAKER".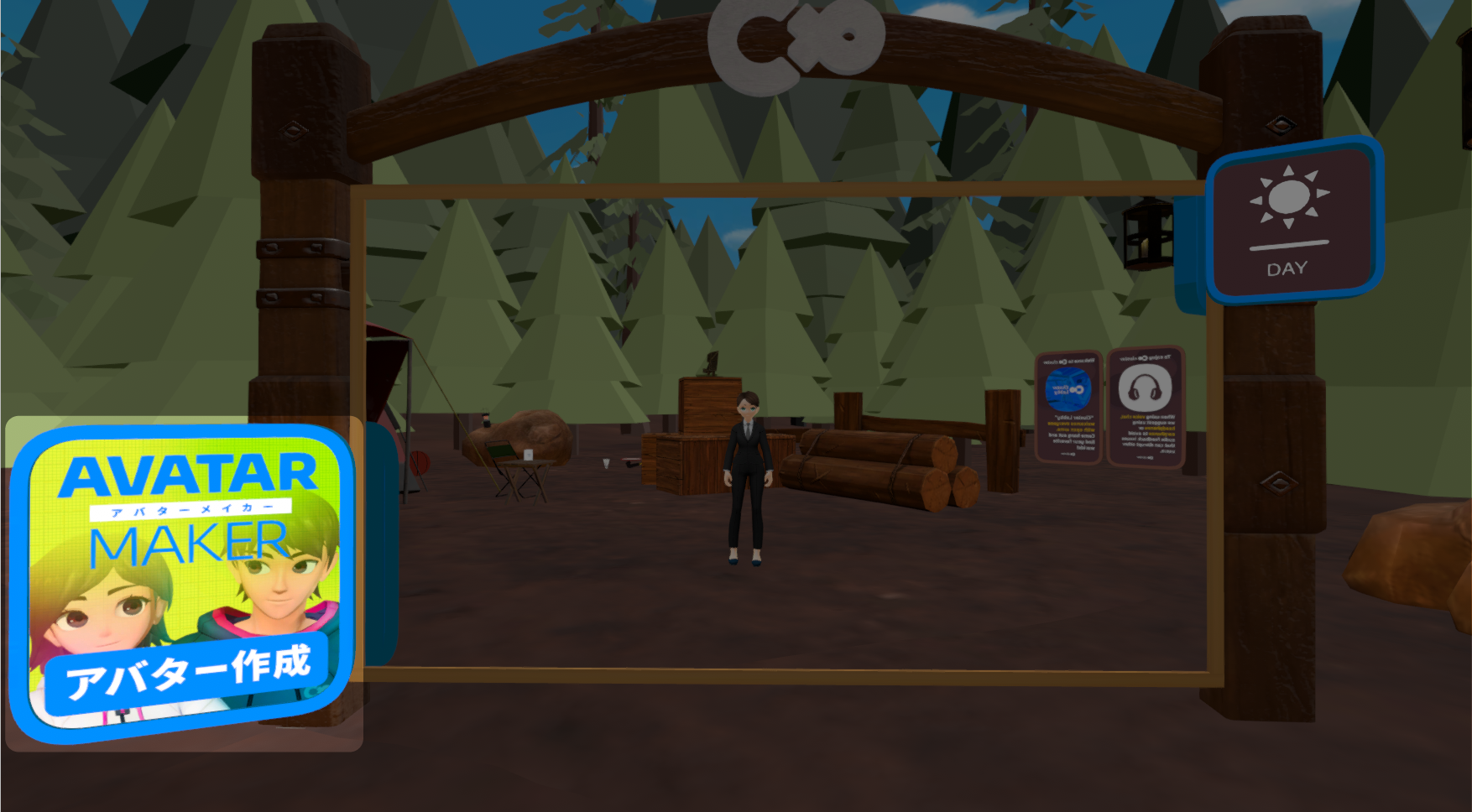 If you have already used AvatarMaker, it will activate without the message.
Note: If you attempt to activate AvatarMaker while using a non-customizable avatar, the following message will be shown. Please change into the customizable avatar and repeat the steps to successfully activate AvatarMaker.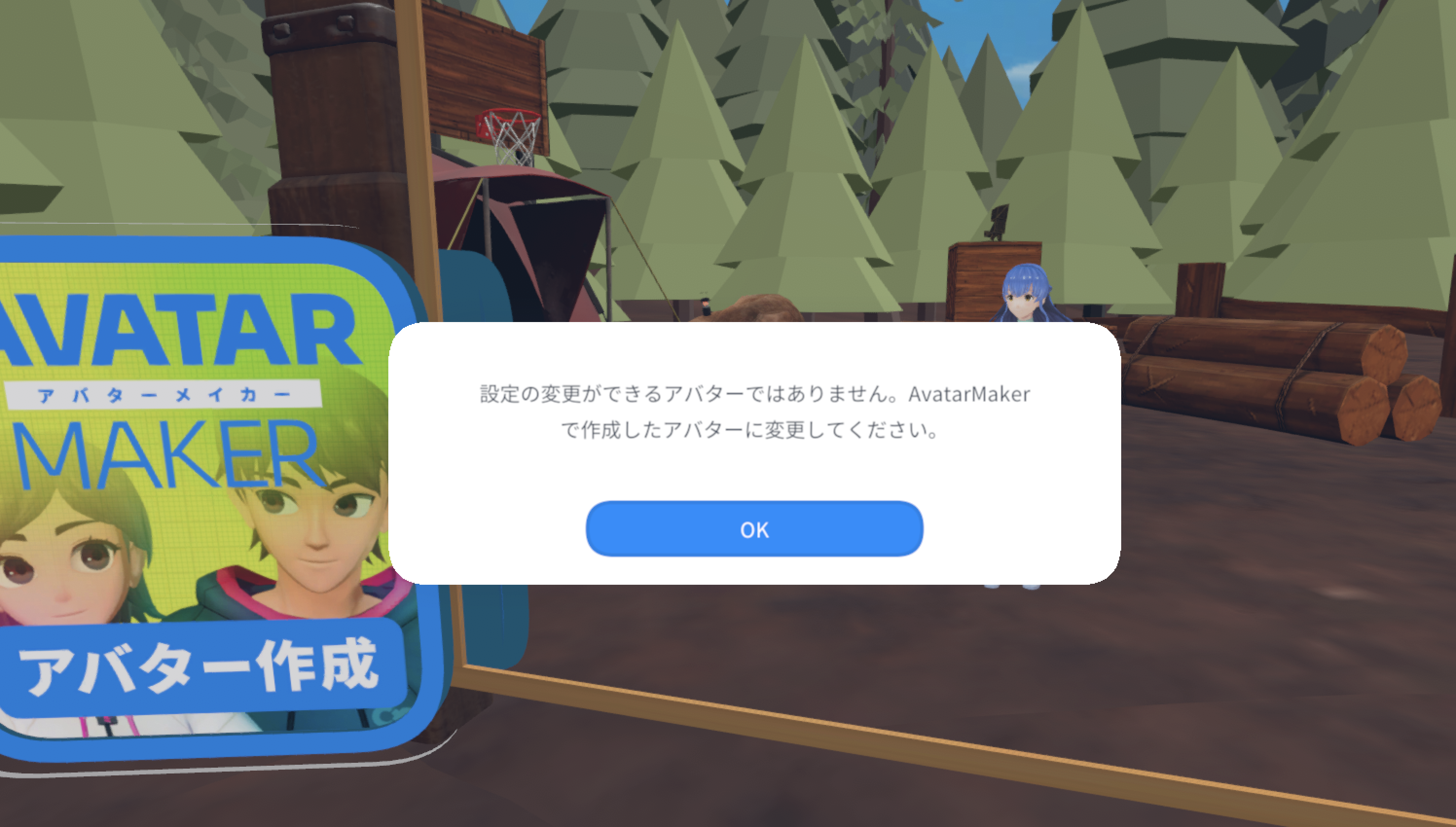 Finishing Customization
Once you are done customizing, click the blue "Save" button to the left to save your creation.
Note: You are only able to customize one avatar with AvatarMaker at a time. If you save, your current avatar will be updated.
To end customization, click on the button at the top left corner.
Note: If you would like to save, please make sure to hit the "Save" button before quitting AvatarMaker.