The Home is a private world created by the Cluster offcial account.
No one but yourself can enter your Home, but you can invite upto 3 friends to join you.
This space is for when you want some time to yourself.
There is a mirror and items you can pick up, so it can be a place to check out your appearance and practice your controls.
How to enter Home
Home is accessible from "Home", which is always available from the menu screen.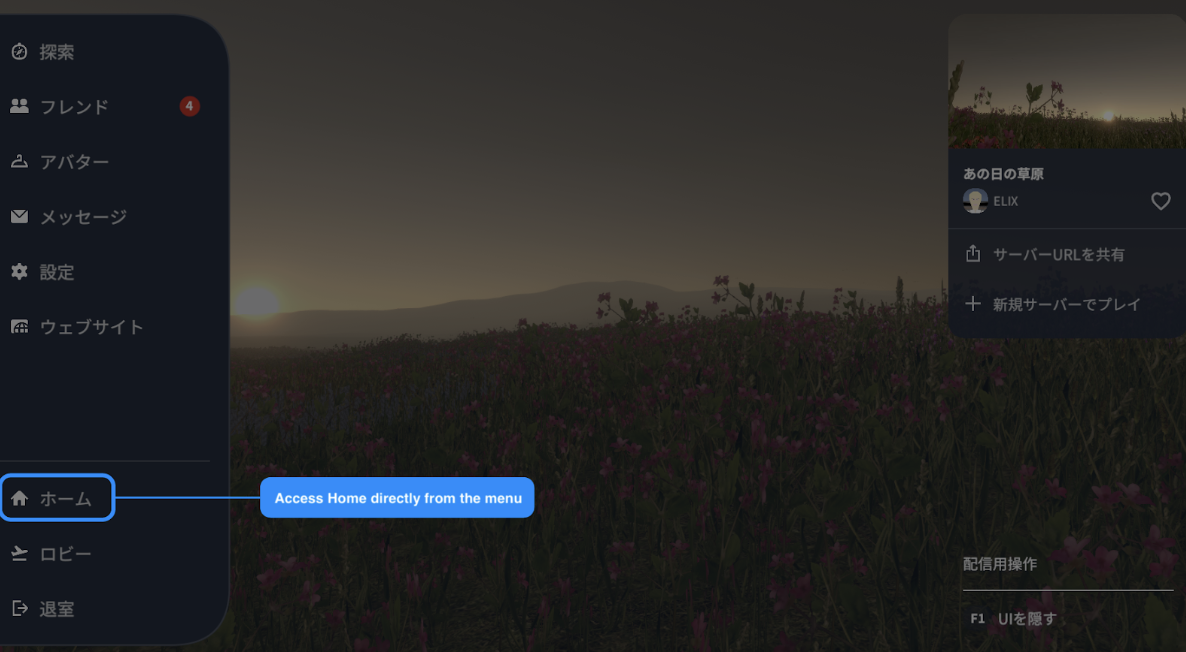 For the desktop version, if you launch the app on its own, Home will be the first place you enter.