To use 6 point tracking, you will need set up VIVE tracker on SteamVR. VIVE trackers need to be worn on the hip, the left leg, and the right leg.
Steps to set up
1.Turn on the VIVE tracker power, and establish a wireless connection to your PC. If you have not paired the trackers before, you will need to pair to the dongle first.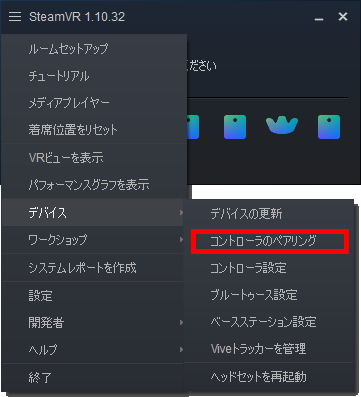 2. Choose "Manage Vive tracker" from the Steam VR menu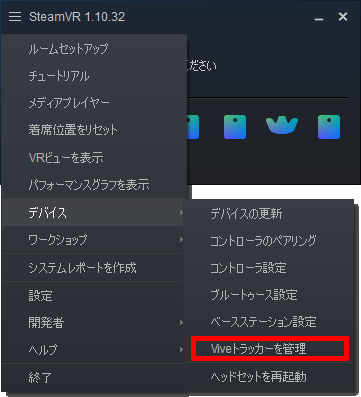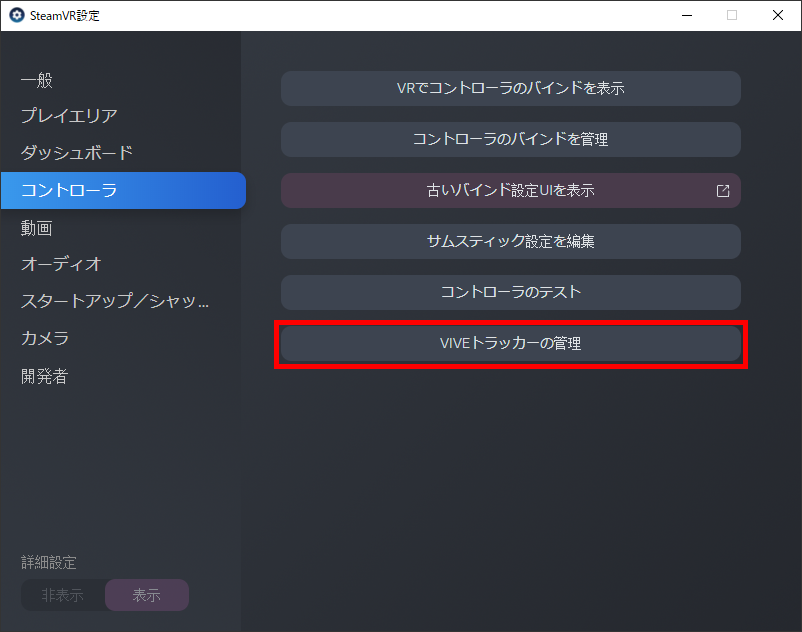 3. On the Vive tracker management screen, set roles for the trackers. Depending on where you will wear the device, set roles for the hip, left leg, and right leg. If it is confusing to set roles for trackers with all of them on, you can turn them on and set their roles one by one.